News
CNVP is participating in the IUCN World Conservation Congress in Marseille, France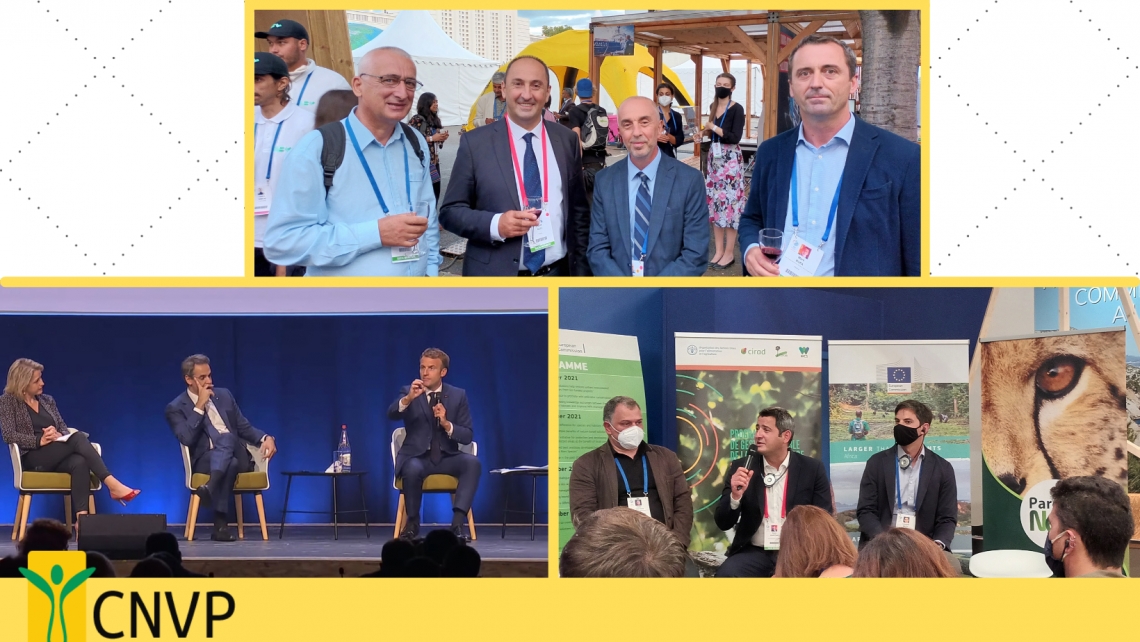 The 2021 IUCN World Conservation Congress, the world's largest environmental decision-making forum, is taking place from 3 to 11 September 2021 in Marseille, France.
CNVP feels honored and is participating to plan jointly and take actions with government leaders, civil society organizations, business and academia from all around the world in protecting and conserving earth most endangered species, ecosystems, fresh waters, oceans, strengthen food sovereignty and security especially of indigenous peoples and peasant communities and target together climate change and biodiversity crises.
CNVP is particularly focused in western Balkans and topics related to nature-based solution and recovery, forest ecosystem restoration and sustainable management, transboundary protected areas management (terrestrial and marine), green economy and nature positive food systems, equal rights and social inclusion in natural resources, healthy rivers and wetlands management, climate change adaption and management.
IUNC congress brought together environmental organizations and institutions from the Balans and CNVP was honored to meet and share thoughts, conservation, and development ideas with most of them and most distinctively with Kosovo Minister of Environment, Spatial Planning, and Infrastructure H.E. Mr. Liburn Aliu, Albanian Deputy Minister of Tourism and Environment H.E. Mr. Ornela Cuci, and North Macedonia Minister of Environment and Spatial Planning H.E. Mr. Naser Nuredini.
During the 8th, 9th, and 10th of September 2021 CNVP will participate in Members Assembly. The Members' Assembly is IUCN's highest decision-making body. Inclusive membership gives Congress a powerful mandate, allowing these decisions to guide humanity's relationship with our planet for the decades ahead. Key Decisions adopted during the Members Assembly include electing the IUCN Council, approving of the IUCN program for the next four-year period, discussing topics of strategic importance, adopting motions defining the general policy of IUCN, and amending Statutes of IUCN.