News
Signed sub-granting agreements for Sustainable Future of Sharri/Korab and Koritniku Mountains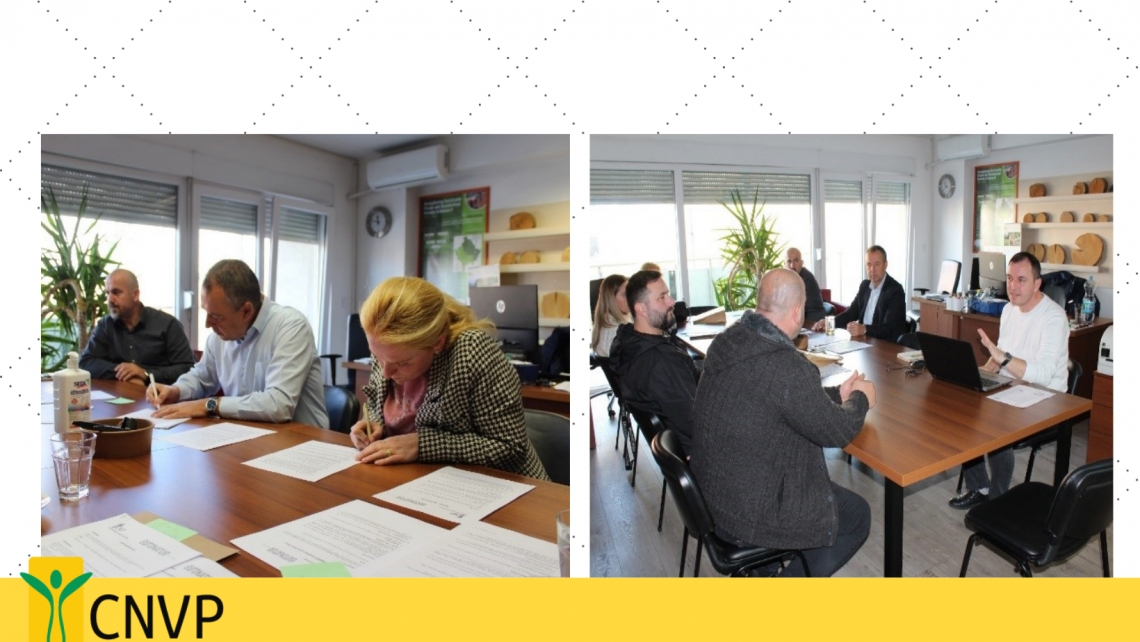 On the 29th of October 2021, CNVP Kosovo signed sub-granting agreements with three organizations/Farms as the key beneficiaries of the "Sustainable Future for Sharr/Korab-Koritnik" project, funded by the DBU, Jensen-Funds, and EURONATUR.
The project will contribute to the regional development of Sharri Mountains in the rural and mountain tourism sectors, beekeeping, and livestock, including biodiversity and environmental protection.
The total amount of the sub-grants is 90,000 euro and the projects will be implemented until August 2023.
In addition to the sub-granting scheme, and collaboration with other implementing partners, CNVP Kosovo will support project beneficiaries with capacity development measures, promotion of their products, and cross-border activities in promoting regional development.
The projects supported under this sub-granting scheme are focused on:
Improving environmentally conscious business management and fostering beekeeping and biodiversity capacities among the younger generations;
Sustainable tourism development and biodiversity values in the Sharr region, and
Bio milk processing in Sharri Mountain, Kosovo