News
CNVP Albania organized annual meeting with SIDA representatives on the progress of LED Project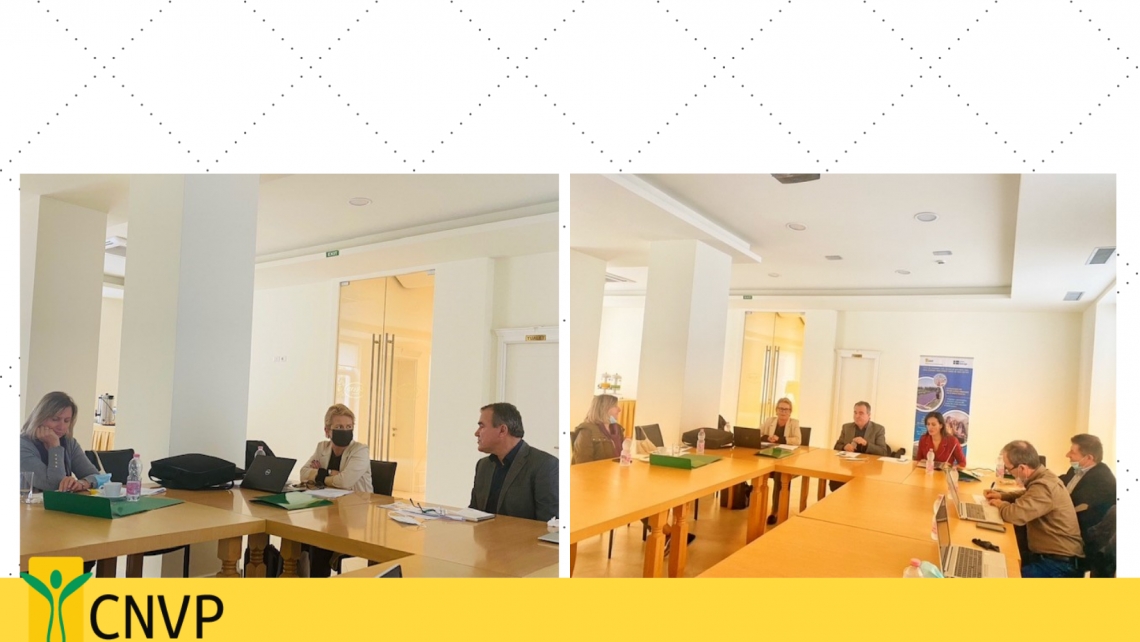 On the 11th of November 2021, CNVP Albania organized the annual meeting with SIDA representatives on the progress of the LED Project. Present in the meeting was the Head of Development Cooperation from the Swedish Embassy Ms. Petra Burcher and Ms. Ermelinda Xhaja Programme Officer. The aim of the meeting was the presentation on project progress based on the project interventions and activities realized.
Head of Development Cooperation presented the new SIDA strategy 2021-2027 and she mentioned CNVP as a strategic partner with a wider presence in Albania and provides very good services and makes a difference in the rural families in Albania.
During the event, special attention was put on system change through different project interventions that make a difference in the MAP sector. Drying and storage, seeds and seedlings, gender inclusion, private extension service provision, certification on MAP-related activities, the role of LG were discussed and presented during the event.
Project partners were present at the event, and a well site visit was done to one of the partner companies in the framework of the Project. The visit was done at Gjedra company, a big company that deals with Maps in the Berat region. Very important were drying and storage facilities, which were identified as important in all the regions project is being implemented.
During the event, it was discussed the cooperation with other organizations dealing with MAPs in Albania, where the projects have identified a field of cooperation and there are no overlapping activities in the regions where the project is being implemented.
In spite of the COVID-19 hard time, the project has successfully delivered activities during the first year and is making very good progress in all interventions.
The established partnerships, relationships with different stakeholders, important actors in the system, are appreciated by the Embassy. This was highlighted on the field visit from a very high level from Sweden delegation visiting Albania recently.
CNVP Albania in the framework of Local Economic Development Project (LED) with the financial support of the Swedish International Development Cooperation Agency (Sida) has been very keen on establishing the right partnerships and agreements in order to make a difference in the Map sector through LED Project.
CNVP is supporting local farmers on wild harvesting and cultivation of MAPs that are demanded by the market, oriented by the businesses related to the MAP sector, and facilitating better cooperation and business relations at a different level.