News
CNVP Albania held ADA- Lenzing Project meeting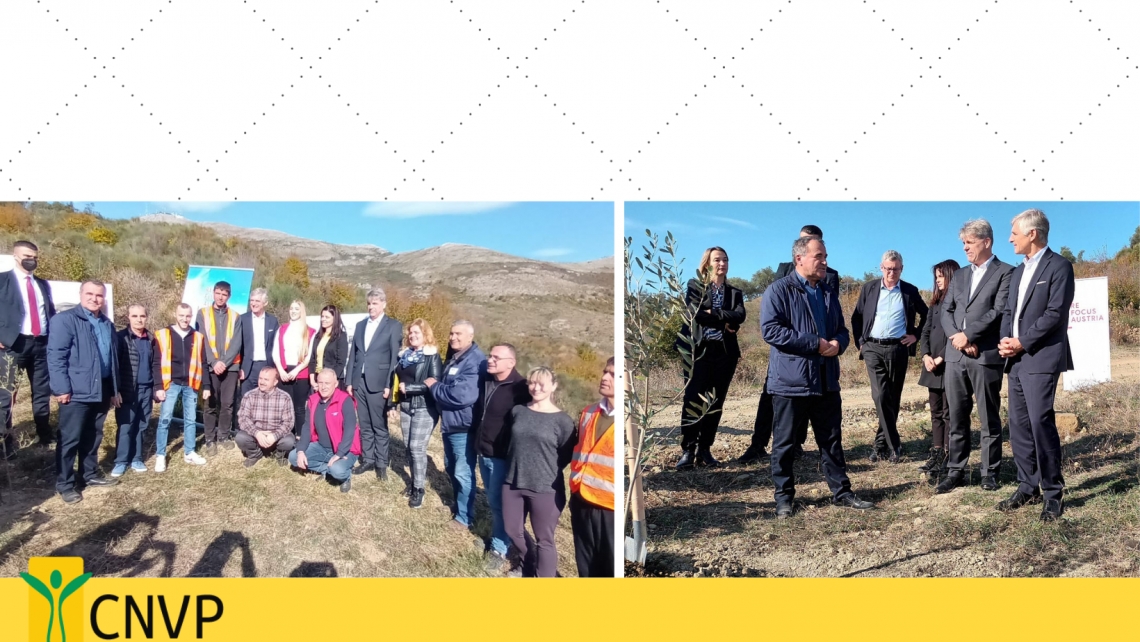 On 20th of November 2021, CNVP Albania had the special pleasure to have a meeting together with the Minister of Foreign Affairs of Austria Mr. Michael Linhart, the Ambassador of Austria in Albania Mr. Christian Steiner, representatives of the Austrian international fiber company LENZING, the Austrian Development Agency in Albania in Shkodra (Ana e Malit administrative unit).
At the meeting, it was discussed the impact of Austrian investments and CNVP as well as other local actors' engagement on natural resources development, best practices, and opportunities for further support for healthy land, richer natural ecosystems, more professional management capacities, and more developed rural economies in Albania.
The meeting took place in a project area of 10 hectares, which three years ago was under intensive degradation and today thanks to the project interventions of afforestation with different native species and anti-erosion measures are under intensive regeneration.
The project activities are implemented in cooperation with Shkodra Forest Federation, the Ana e Malit Forest Users Association, Eco-Social farm, Technical forest school in Shkodra, an administrative unit of Ana e Malit and other local actors. Participants appreciated very much this joint investment of ADA and Lenzing company that has a very positive impact on ecological, social, and economic benefits for the community there.