News
National gender exchange in Malesia e Madhe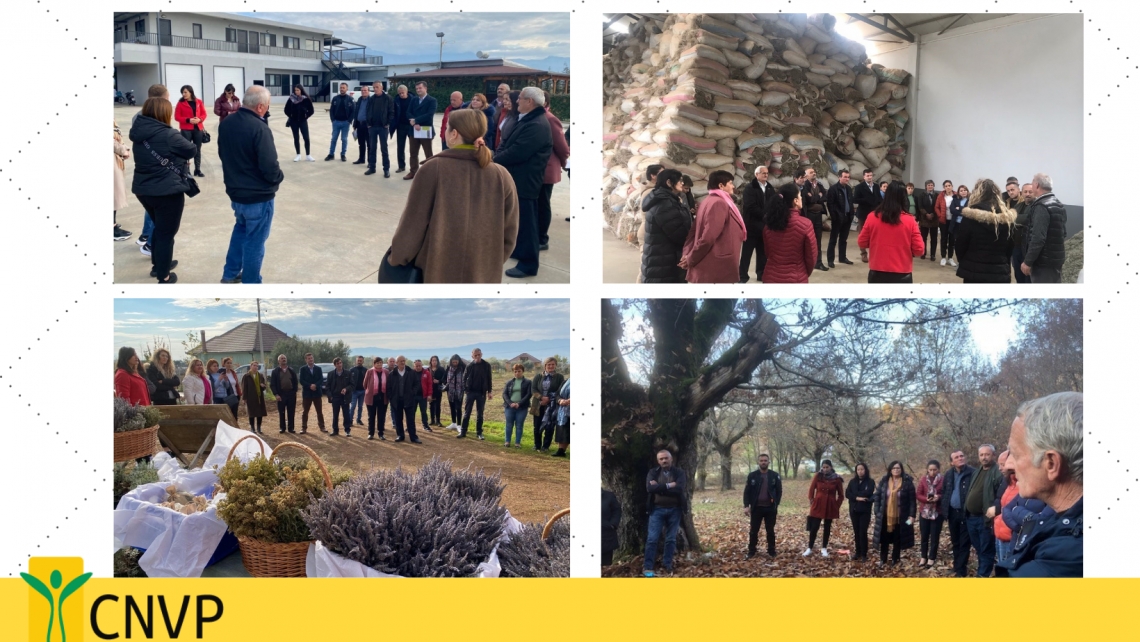 On 24 and 25 November 2021, CNVP Albania organized a national gender exchange event in Malesia e Madhe, Shkoder region. Shkoder region ranks the first area in terms of the share of incomes generated by households from MAPs cultivation activities. This event is organized in the framework of the Sida-funded LED project which aims at increasing the incomes of households in rural Albania by promoting improvements in the efficiency and inclusiveness of the MAPs market system.
This event aimed to bring together local stakeholders from the six regions in Albania where the LED project is being implemented (Shkoder, Tirana, Elbasan, Korca, Berat, and Diber) to share their experiences in dealing with challenges that women face as MAP cultivators and harvesters as well as to identify best practices for lightening the workload for women in the whole MAPs value chain.
The first day was dedicated to a field visit in Reci cooperative, Malesia e Madhe where the producers shared their experiences as well as to discussions on women challenges in the MAPs sector where about 40 local actors varying from MAP companies, producers, and respective municipalities shared their experiences.
It was collectively concluded during the discussions that women are more engaged in all labor-intensive activities such as plantation, weeding, harvesting, and post-harvest care of MAPs compared to men. The women who are involved in collecting MAPs grown in the wild lack essential tools for proper harvesting, marketing linkages, knowledge on sustainable harvesting, and market demands. Whereas women involved in MAPs cultivation do not have access to the most market demanded MAP varieties, they lack mechanization, drying, and storage facilities, they do not have access to training and extension services, and they lack market linkages and have no agreements with MAP companies.
Access to certified seeds and seedlings for new MAP varieties, access to storage and drying facilities, provision of mechanization services, facilitation of Contract Farming agreements with relevant companies, and capacity building opportunities were considered as best practices to lighten the workload for women in the sector.
The second day was dedicated to three field visits with main MAP companies in Malesia e Madhe, the first one in the premises of MEIA company, the leading company for producing and exporting essential oils, where the participants were informed on how the company works with farmers through Contract Farming, the essential oil production and created networks with producers from other regions.
The second meeting was organized with Salvia Nord, a seedling nursery that produces certified seeds and seedlings for sage and other MAPs which grow best in the Shkoder region. The third visit was organized in the premises of LNL Herbs, a successful company that cultivates, collects, and processes mainly sage. These visits aimed to give the opportunity to MAP companies and producers from other regions of Albania to network, share experiences and enhance communication and cooperation among them.