News
Closing event of the project supporting Women Entrepreneurship in Rural Areas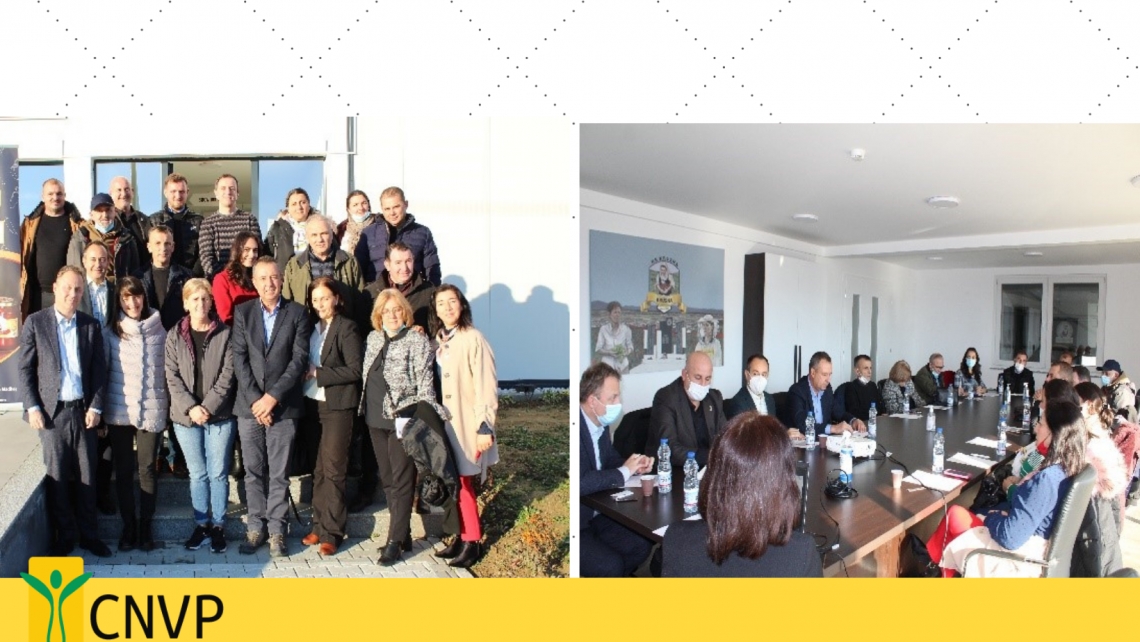 On the 8th of December 2021, CNVP organized a closing event for the project "Capacity Building Program for Women Entrepreneurship in Vegetable Production and Non-wood Forest Products / Medicinal Aromatic Plants" funded by the Netherlands Enterprise Agency (NEA).
The project duration was from February 2020 till December 2021 and it is implemented in two municipalities (Prizren and Rahovec), villages: Gornje Lubinje and Krushe e Madhe.
In the event were present representatives of the Embassy of the Netherlands in Kosovo, beneficiary groups, municipalities, experts, and the CNVP team.
The event was opened by a woman Entrepreneur from Krusha e Madhe, as well as Deputy Head of Mission of the Embassy of the Kingdom-Netherlands and CNVP Country Director, followed by the presentation of the results by the project manager.
The goal of the project was to strengthen the capacity of women in rural entrepreneurship by providing targeted trainings on entrepreneurship and on vegetable and medicinal plants production and processing by improving their skills in managing their businesses and farms.
Project activities included establishing an informal network of rural women entrepreneurs and building their capacities to manage their businesses more sustainably.
The institutional partners associated with the project included two municipalities (Rahovec and Prizren).
The modules were prepared and training was delivered to the beneficiaries of two municipalities on Collection of NWFP, cultivation of MAPs, Improved vegetable processing, Entrepreneurship training/Business development, Basic accounting, and improved vegetable production.
The project results are:
120 trained women rural entrepreneurs (cooperatives and individual producers, non-formal groups);
20 investable business plans developed through training/support.
Many additional jobs are supported.
The recommendation for future support to the women entrepreneurs has been introduced where beneficiaries presented their challenges and needs.
The event was followed by a joint reception.
This project has been funded by the Netherlands Enterprise Agency and commissioned by the Dutch Ministry of Foreign Affairs and being implemented by CNVP Kosovo