News
Round table discusion on chestnut value chain development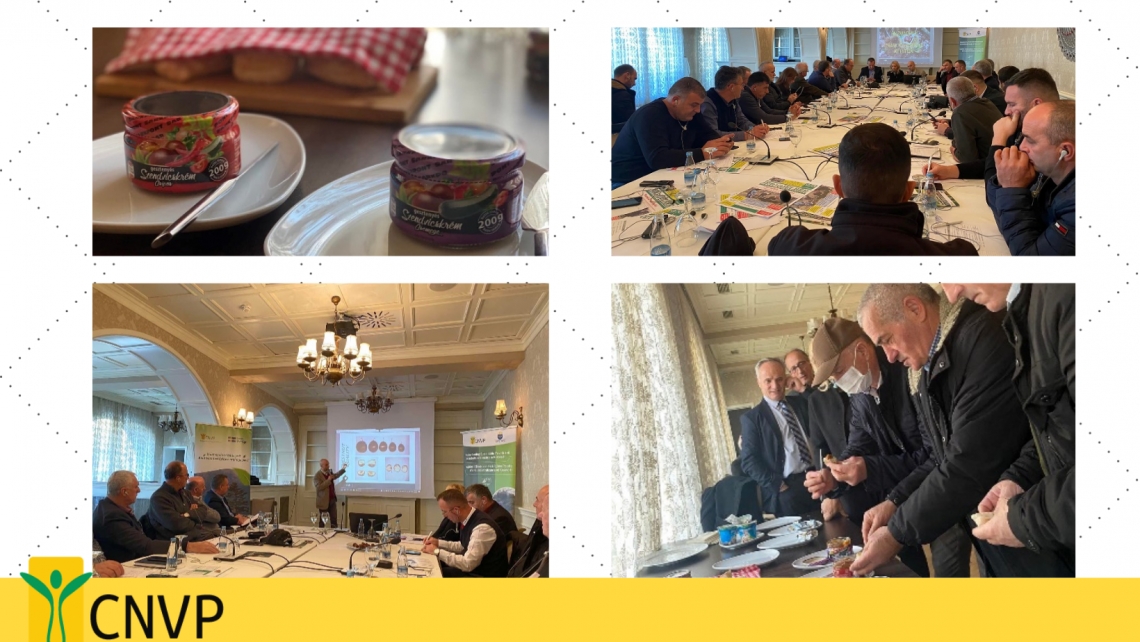 On 8 December 2021, CNVP Kosovo organised a working group meeting on chestnut value chain development in Municipality of Peje.
The meeting was attended by almost all parties involved in the chestnut sector, from both the private sector and public institutions.
The aim of the roundtable was to assess the progress made so far in saving the chestnut forests in Western Kosovo and to assess the challenges ahead.
Participants agreed that the chestnut forests of western Kosovo hold enormous ecological potential for the communities living there.
However, due to climate change in recent decades, a number of new biotic and abiotic stress factors are threatening the native natural tree population. In order to protect the natural heritage of Western Kosovo, it is necessary to develop a plan of action and to mobilise local communities to pass on the chestnut forests inherited from previous generations to future generations.
During the discussion, particular emphasis was placed on biological control solutions for plant protection in the conservation of chestnut forests. In addition, the ecosystem services provided by the chestnut forests will be given special attention in the areas of bee keeping and honey production.
All participants agreed that the monitoring of the local genotypes of the native chestnut population and the selection and more detailed study of the most valuable individuals is of high priority to achieve the above objectives.
During the round table discussion, the invited speaker from Hungary was Dr Zsolt Szani who presented the current trends in the European chestnut value chain to the participants and then, by presenting different chestnut products, tried to bring the people at both ends of the value chain, producers and workers, closer together to better understand each other's perspectives. Mr. Isuf Zekaj summarized the experiences, results and outcomes of the current running chestnut activities as monitoring of demonstration plots with varieties of chestnuts and revitalization of natural chestnut forests.
During the round table discussion, the participants concluded that it is necessary to evaluate the experience gained so far in the efforts to improve the chestnut value chain with the support of the CNVP, to make it as widely known to producers as possible and to define future objectives and concrete practical actions on this basis.