News
Europe week 2022 in Albania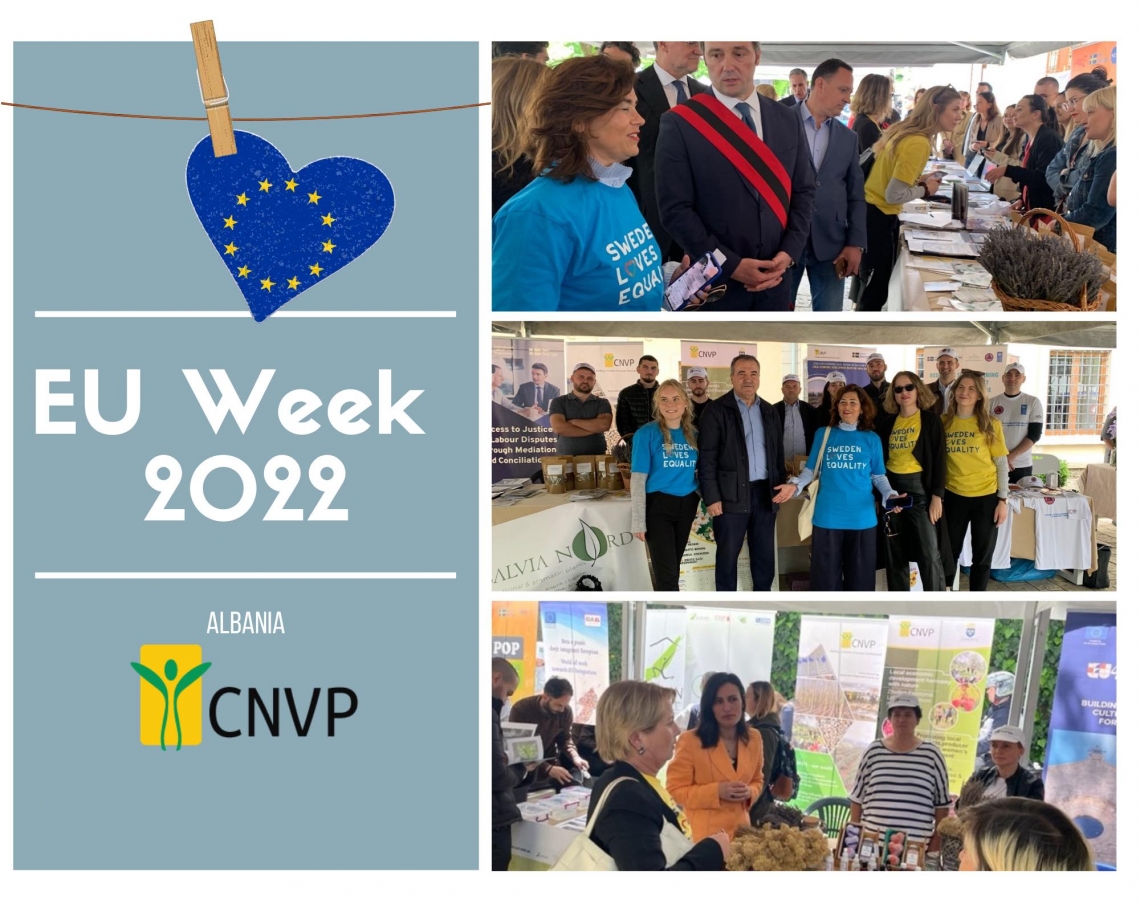 CNVP Albania has participated in the celebrations of #Europeweek2022.
The Europe week started in Shkoder on 3 May 2022, continuing with main celebrations held in Tirana on the European Day on 9th May. Europe Week this year focuses on EU common values: respect for human dignity, freedom, democracy, the rule of law, respect for human rights, environment, women empowerment, economic development, non-discrimination, solidarity and equality between men and women.
Several activities were organised during the Europe week 2022, with the main ones being visiting fair stands full of information on the work of the EU and its Member States in Albania.
CNVP Albania, as one of the Swedish Embassy development partners, had its stand with its main publications, lots of information on the activities of Sida funded LED project, as well as a vibrant display of products from the Medicinal and Aromatic Plants companies and farmers which are the leading LED project partners.
Many people visited the CNVP stand and were informed of the work CNVP is doing in Albania, especially in its goal to increase the incomes of households in rural Albania by promoting improvements in the efficiency and inclusiveness of the MAPs (and other NTFPs) market system.