News
CNVP and local stakeholders analyze the state of rural tourism in North Macedonia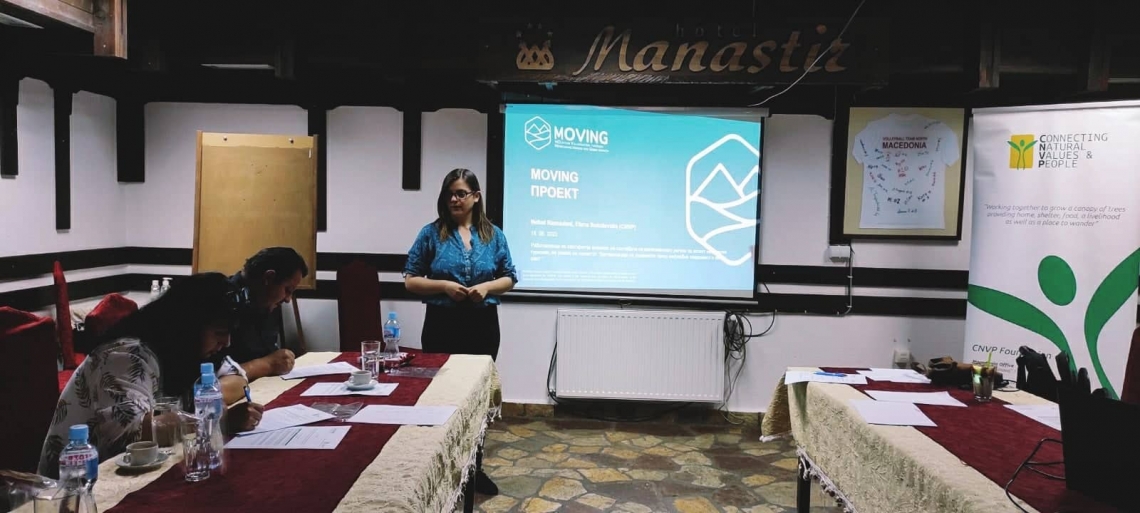 A workshop on "Rural tourism - appraisal on vulnerability and performance of value chains" was held on Wednesday in Maleshevski mountains region in Berovo, bringing together civil society activist, business representatives and public sector, which are part of the regional multi-actor platform (MAP).
The workshop assessed detailed analysis of the state of rural tourism in the region, including environmental, economic and socio-cultural values on regional performance. Comprehensive processes and business commitments on rural tourism products, discussion on value chains, gaps, potentials and opportunities for innovations prevailed the workshop.
This activity was part of the MOVING project (Mountain Valorization through Interconnectedness and Green growth) funded by EU - Horizon 2020 Research and Innovation Program, where CNVP is implementing partner for North Macedonia.
The project aims to build capacities and co-develop through participatory process that involves value chain actors, stakeholders and policy makers - relevant policy frameworks across Europe, for the purpose on establishment of new, upgraded value chains that contribute to the resilience and sustainability of mountain areas to climate change.