News
Innovative Partnerships for Sustainable Forest Management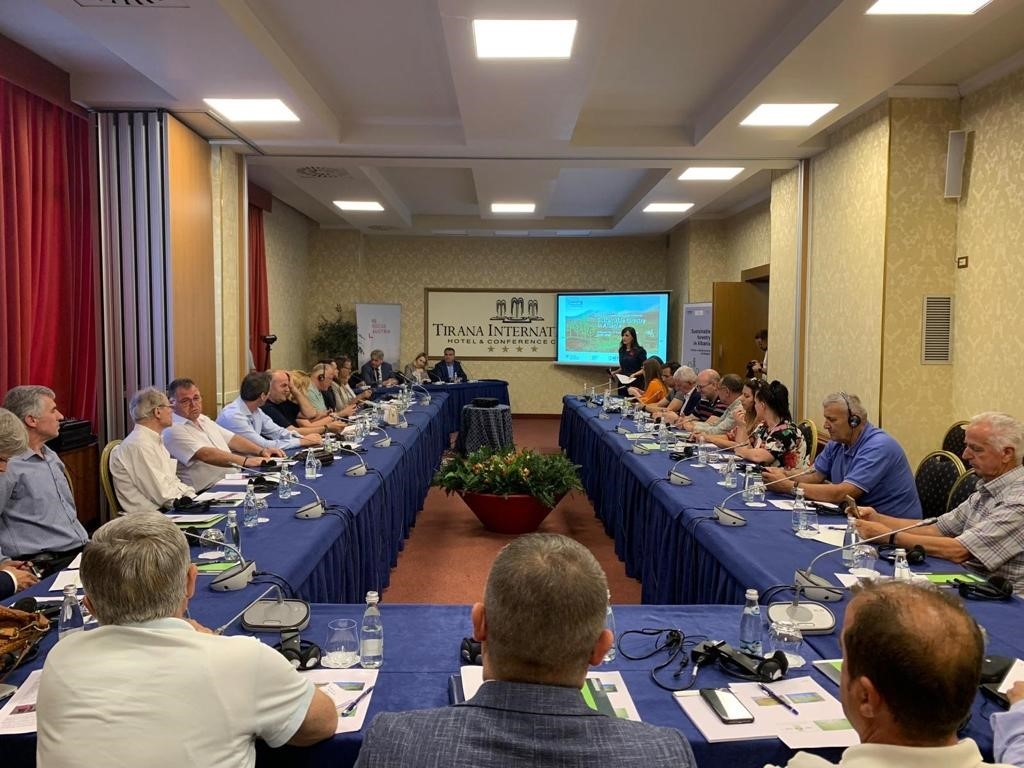 CNVP Albania organised a closing workshop for the project "Afforestation, training and education for sustainable community-based forest management in Albania", funded by the Austrian Fibre Company Lenzing AG and the Austrian Development Agency ADA, managed by CNVP Albania and the Austrian NGO ICEP in Tirana, 21st June 2022.
An innovative partnership for social impact brought together Albanian and Austrian experts to increase forest management skills amongst communities and enable the afforestation of communal land. This three-year project is implemented from May 2019 to June 2022 in Albania by supporting the afforestation of about 12 ha of degraded and eroded land in Ana a Malit, Shkoder; strengthening capacities of local actors for sustainable management of natural resources and supporting Forestry Technical School in Shkoder to be better equipped with IT equipment.
Deputy Minister from the Ministry of Tourism & Environment, Mrs. Almira Xhembulla, Austrian Ambassador to Albania Dr. Christian Steiner and Peter Bartsch, Senior Advisor on Sustainability, from Lenzing AG held opening remarks and expressed their appreciation for the results achieved through this multi stakeholder project.
The event highlighted the development impact of this innovative business partnership, where public and private partners collaborated to advance a holistic approach to sustainable forest management. Experts engaged during the project implementation presented achievements and lessons learnt and provided insights into ecosystem, biodiversity and integrated forest-water management.
In an open stakeholder dialogue, the participants, who were experts and stakeholders who have contributed and been involved in the project implementation, discussed and shared their experiences and challenges as well as elaborated suggestions and recommendations for the potential phase II of the Lenzing project.