News
CNVP held its first in person all-staff meeting in Ohrid after the pandemic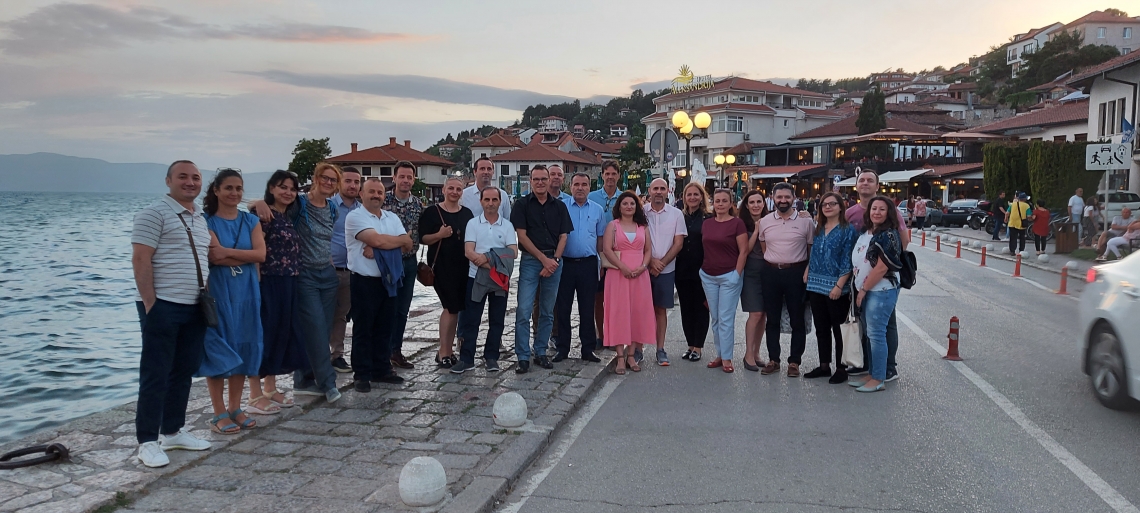 After 2+ years, the all-staff meeting of CNVP was organized in Ohrid from 24-26 June, bringing together the regular CNVP team members from Albania, Kosovo and North Macedonia, and members of CNVP Supervisory Board.
Among the key issues discussed during this meeting was CNVP Draft Strategy 2022-2027 which incorporates participatory approach of all relevant parties in the process (employees, co-workers and partners).
The CNVP Supervisory Board said farewell to Arno Willems and welcomed Marianne Meijboom.
The visit in Ohrid was used also for an informal meeting between CNVP Supervisory Board and the Board of Prespa Ohrid Nature Trust (PONT) and welcomed the new to discuss issues of common interest and cooperation between two organizations.
The Chairman of CNVP Supervisory Board, Marteen Bremer expressed his pleasure for the opportunity to reconnect will colleagues and confirm that global developments haven't touched staff's commitment to the development of the Western Balkans.