News
Open Call: International expert for fast-growing tree plantations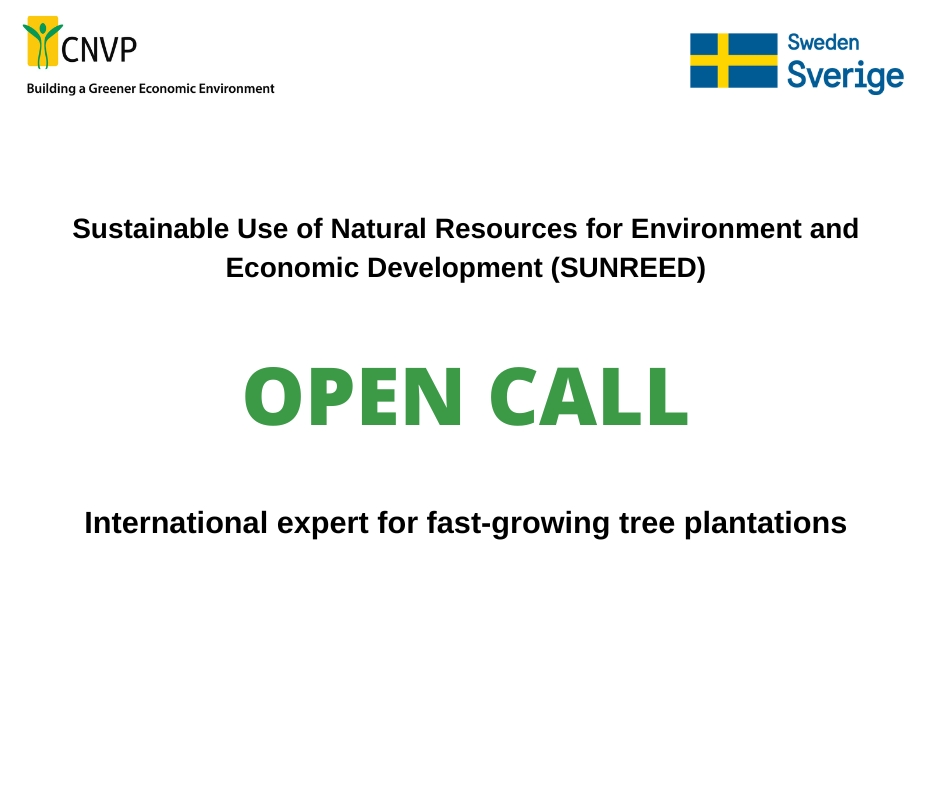 CNVP Kosovo intends to recruit an International Expert who has experience in fast-growing tree plantations and nurseries, to support the implementation of the Sida-funded project "Sustainable Use of Natural Resources for Environment and Economic Development" (SUNREED).
Through this assignment, CNVP aims to introduce best practices for establishing fast-growing tree plantations for biomass production and seedling production. The project will also work on identifying the most suitable sites for potential nurseries for seedling production, and energy plantations as well as providing advice and support to the potential farmers.
We are looking forward to receiving your CV, technical and financial offer (including proposals for the implementation and methodology of the requested services according to the ToRs), and information about your readiness during the given timeframe.
Interested candidates should apply in English by email (subject line: "International expert on FGT plantations" to Xhevat Lushi, CNVP Kosovo Country Director (xhevat.lushi@cnvp-eu.org) and Egzon Tahirukaj, CNVP Kosovo Advisor (egzon.tahirukaj@cnvp-eu.org)
The deadline for applications is July 22, 2022, at 17.00h.
Please note that only short-listed candidates will be contacted.
The TOR is presented in Annex 1