News
Kosovo exchanges experiences with Hungary and Austria in the forestry sector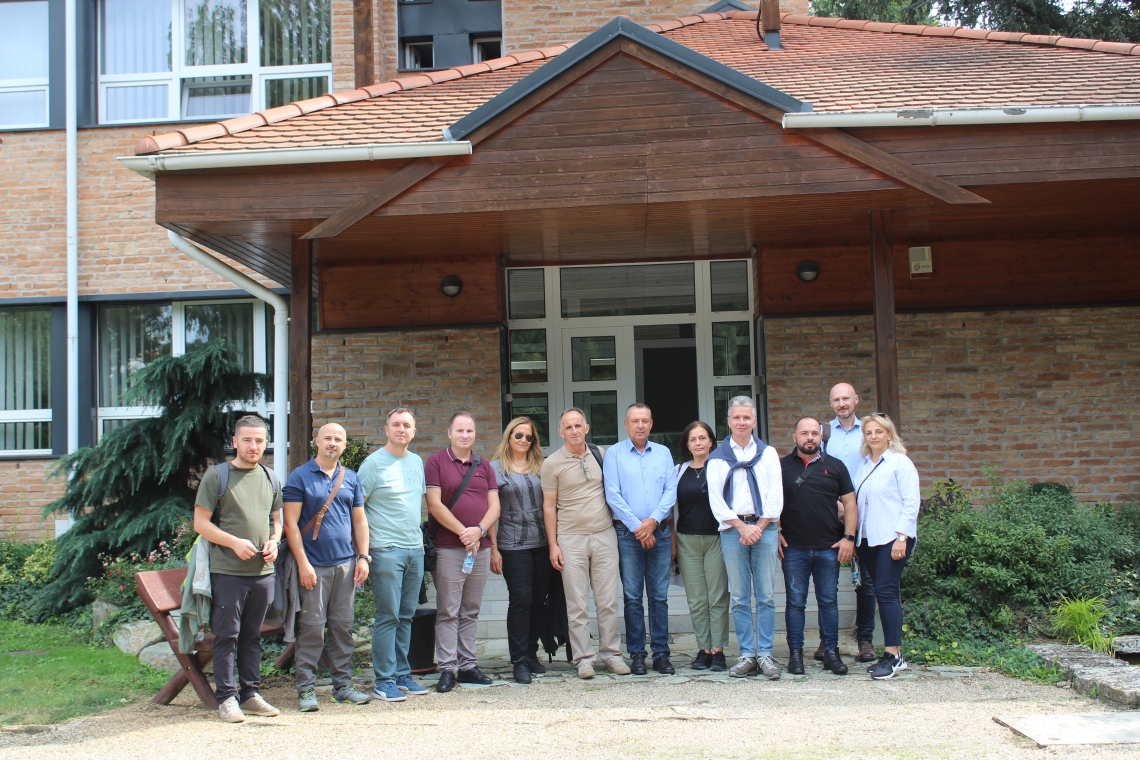 Organized by CNVP Kosovo - in the framework of the SUNREED project funded by Sida - a high-level delegation from the Ministry of Agriculture, Forestry and Rural Development (MAFRD) and Kosovo Forest Agency (KFA), had the opportunity to engage with public institutions and private sector in Hungary and Austria, and experience forestry challenges and successes in both European countries.
The main objective of the study visit was to analyse existing management and governance approaches in Hungary and Austria in the field of Integrated Forest Management, Fast-Growing Trees, Wood biomass (chips), Carbon Market and Market System Development for Chestnuts and Medicinal Aromatic Plants. The visit was also used to establish and further strengthen cooperation of Kosovo public institutions and CNVP with Hungarian and Austrian institutions and organizations.
Participants included Secretary General of MAFRD, Blerim Hasani, Political Advisor of Minister, Albert Behrami, Director of Forestry Department, Tahir Ahmeti, KFA representative Orhan Berisha and the CNVP/SUNREED project team in Kosovo.
In Hungary, the delegation had meetings with representatives of the Hungarian Forestry Research Institute in Sárvár, with President of the Private Forestry Owner Association, with management of the Chestnut private company "Sarkpont Zrt" in Kadarkút and with representatives of the nursery regarding energy tree plantations. The visit in Hungary was also used to visit industrial plantation of the Fast-Growing Trees.
In Austria specific attention was given to study experiences in the field of Biomass District Heating management. In this regard, the delegation visited the biomass heating plant in Leibnitz, Krumpendorf and Nassfeld.
"Using its experience of wood biomass heating systems in European countries, CNVP through the SUNREED project will support the municipalities in Kosovo to establish wood-based heating systems in collaboration with Associations of Private Forest Owners and Kosovo Forest Agency. In this regard, the visit of the delegation from MAFRD and KFA delegation in Hungary and Austria is very important, in order to coordinate efforts and policies toward developing a market system for wood biomass (wood chips)", stated Xhevat Lushi, CNVP Country Director.
The Secretary General of MAFRD, Blerim Hasani expressed the willingness of the Ministry to strengthen cooperation with institutions, organizations and the private sector in Hungary and Austria, in order to improve the sustainable management of forests in Kosovo.
In last years, CNVP supported the development of feasibility studies for district heating systems in seven municipalities, a private company and a public hospital in Kosovo. As part of the SUNREED project, CNVP will further promote the use of wood biomass, by working together with partners to make sure that the project interventions are aligned with national policies, strategies and programmes.