News
LED project partners from Albania visit MAPs stakeholders in Kosovo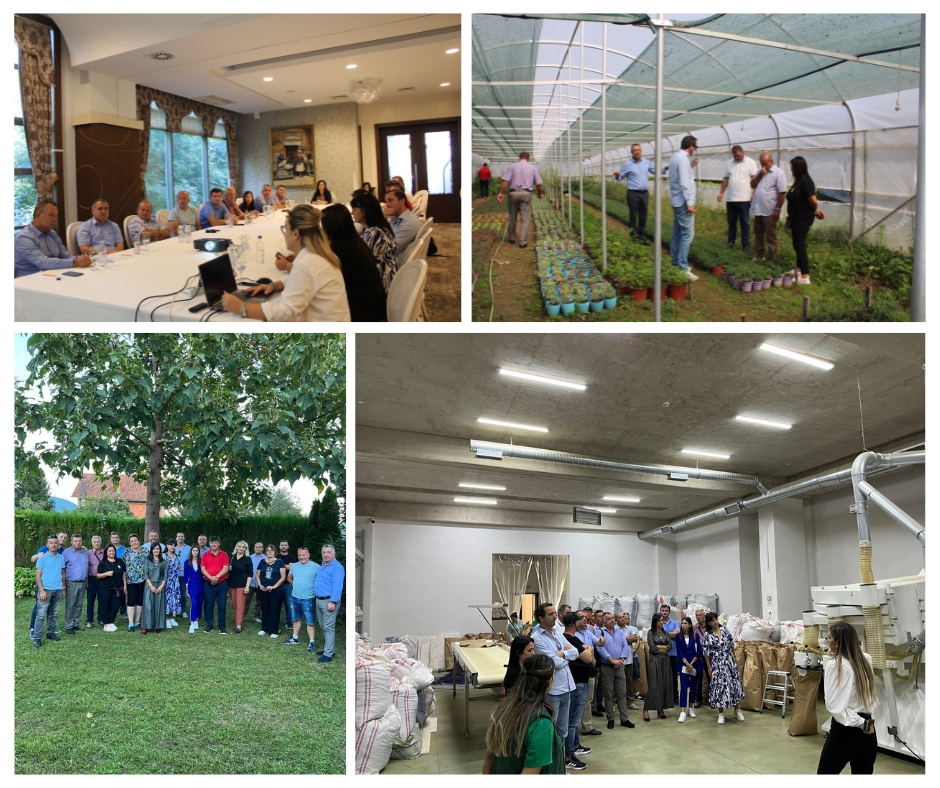 CNVP Albania organised an exchange visit for project partners in Kosovo in the framework of the Sida funded Local Economic Development (LED) project, which is supporting MAPs sector development in Albania.
A group of about 20 LED project partners from Albania, representing MAP companies and municipalities from 6 regions of Albania, visited from 6 to 8 September 2022 few companies in Kosovo and met with the representatives of the Ministry of Agriculture, Forestry and Rural Development. The aim of this exchange visit was to share best practices and lessons learned between MAP companies in both countries as well as to get more information and reflect on enabling environment for MAPs sector in both countries.
The director of the Department for Rural Development Policy of the Ministry of Agriculture, Forestry and Rural Development in Kosovo, Shqipe Dema made a detailed presentation of the support that the government provides to the MAP sector in general and MAP companies and farmers in particular. The ministry is in the process of preparing the strategy for rural development 2022-2027 and all the measures for MAPs support were presented. The participants had the opportunity to share and reflect on the enabling environment for MAP sector in both countries and its importance to the economies of respective countries.
The group from Albania visited also several MAP companies in Kosovo including ADE group, Agro Shqiponja, Organic Herbs, a woman entrepreneur in Peja and the biggest MAP company in Kosovo, Agroproduct, which shared their experiences, challenges and success stories. Most companies are affected by emigration especially youth, climate change, post pandemic world crises and finding labour force is getting more and more difficult. According to them, these will have an impact on reduction of cultivation areas, wild harvesting and processing of MAPs in the near future.
MAP companies in Kosovo are better at using mechanization for several processes such as plantation, weeding and harvesting for several MAPs, however there are other MAP varieties which require manual labour for all the processes. MAP companies from Albania and Kosovo had the opportunity to network and started exploring collaboration opportunities among them in the future.