News
CNVP participated in the 12th meeting of the European Chestnuts Network in Campania, Italy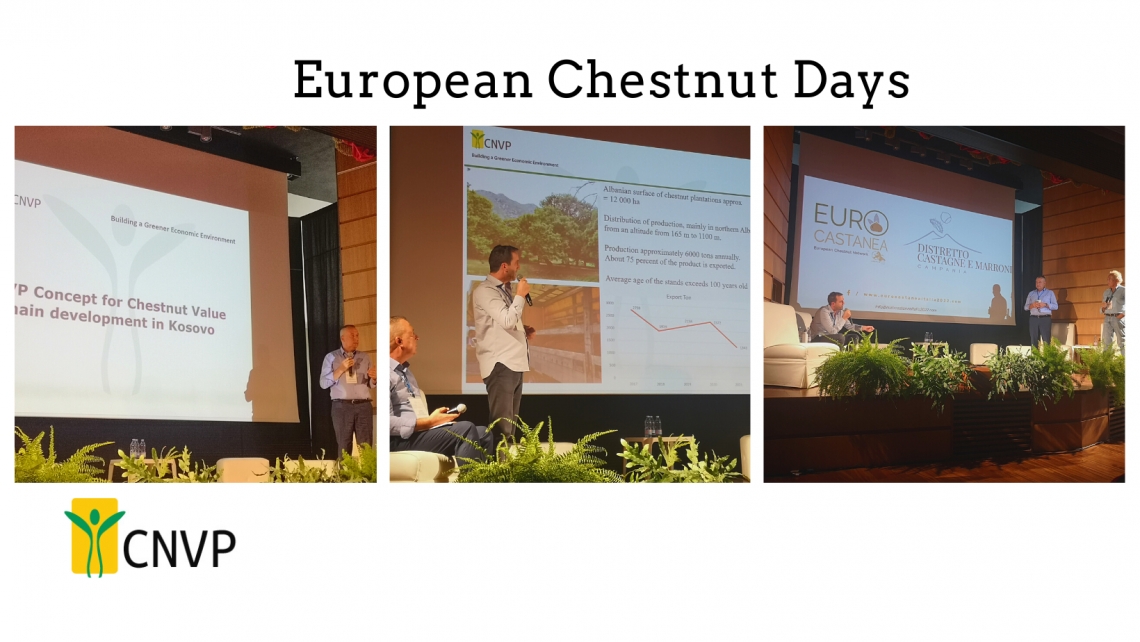 CNVP attended the European Chestnut Days activities that took place from 12-14 September in Montella, Campania Regio in Italy.
The event was dedicated to overall development in chestnuts market, operators of the sector, technical presentation, discussions of the interventions as well as visits to farms, business, agro-processing companies and research institutes.
Discussions were focused on the chestnuts market situation and industry cost in Europe and the world (China, Turkey, Chile, Japan, Vietnam, EU member states, Albania and Kosovo), traditional and new products, opportunities and sustainability, valorization and certification, transformation lines, EU supporting measures.
CNVP representatives presented the concept and activities undertaken to support development of the value chain in Albania and Kosovo.
The event was organized by EUROCASTANEA, the European chestnut network which brings together chestnut producer organizations and other stakeholders from Europe and chesnut producing countries.