News
CNVP North Macedonia joins celebrations for "30 years of German-Macedonian cooperation"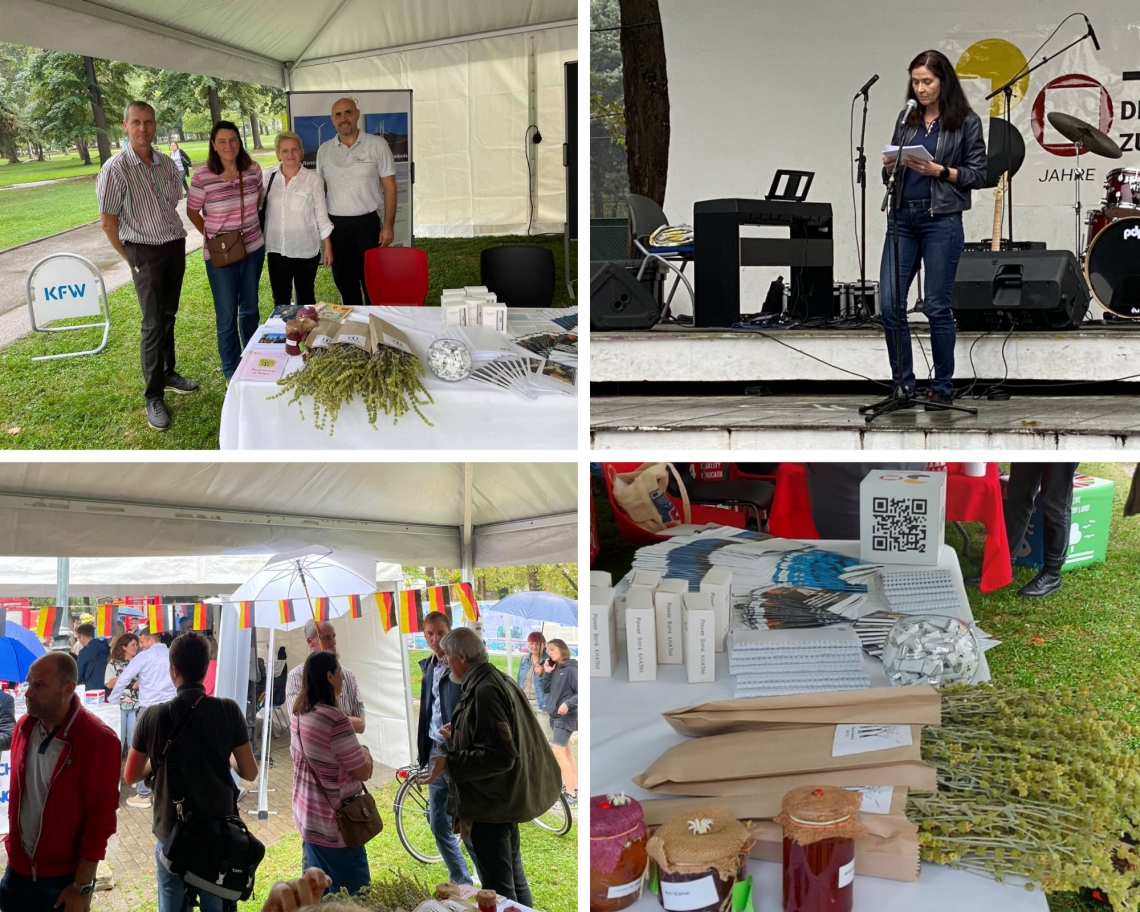 30 years of German-Macedonian cooperation was marked on 17th September in Skopje, in an event bringing together German partners, institutions, and foundations represented in North Macedonia, including CNVP.
In her address at the event, Anke Holstein, the German Ambassador in Skopje, greeted the participants and stressed the importance of collaboration in various fields between Germany and North Macedonia. Ambassador Holstein emphasized the credit bank for reconstruction, KfW, which supports projects for sustainable development, primarily in the area of the environment and energy.
The Empowering Women for NTFP Development Project of Prespa, implemented by CNVP with financial support from PONT, was part of the KfW stand, exposing the Prespa tea and other products produced by RWoP (Rural Women of Prespa). Both CNVP and PONT representatives were part of the event in Skopje. The project aims to increase the internal capacities of the organization RWoP, for the use of bioproducts and non-wood forest products in the Prespa region for catering activities.
Participants of the event had the opportunity to get more information regarding the work that CNVP is doing, in particular with rural women.