News
CNVP North Macedonia organized a two-day training within the Moving project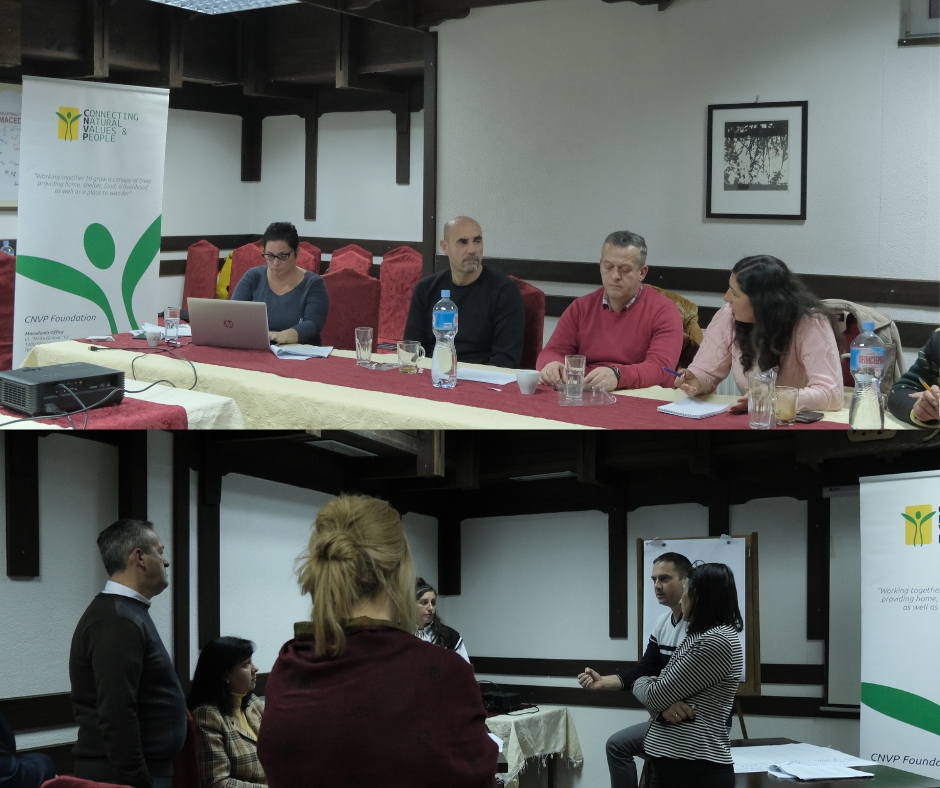 On 26th and 27th of January, in Municipality of Berovo, CNVP- MOVING project organized first of three foresight workshops, with the stakeholder and value chain representatives from Maleshevski region.
The goal of the foresight workshops is creating scenarios for development of rural tourism in the region by 2050. By using participatory and research methods, value chain actors and stakeholders should provide inputs for developing 4 scenarios that might be applied in the future.
By defining the baseline scenario, based on previous information gathered and prioritized drivers that affect rural tourism development, the group priorities two variables to be analyzed: climate change and effects of demographic situation on development of rural tourism, and later gave answers what are the long term forces that affect key variables.
Special attention was given to existing policies and practices that are contribution to the situation. Findings from the process that suppose to end in February, will be presented in the report to be developed by 23 regions involved in the MOVING project.
CNVP North Macedonia is implementing the MOVING Horizon 2020 project with a consortium of 23 partner organizations across Europe (research centers and institutes, industry representatives, rural developers, and innovation agents). Activities in North Macedonia are focused on the Maleshevija region, eastern part of the country.