News
Promoting local products and values in Gramshi,Albania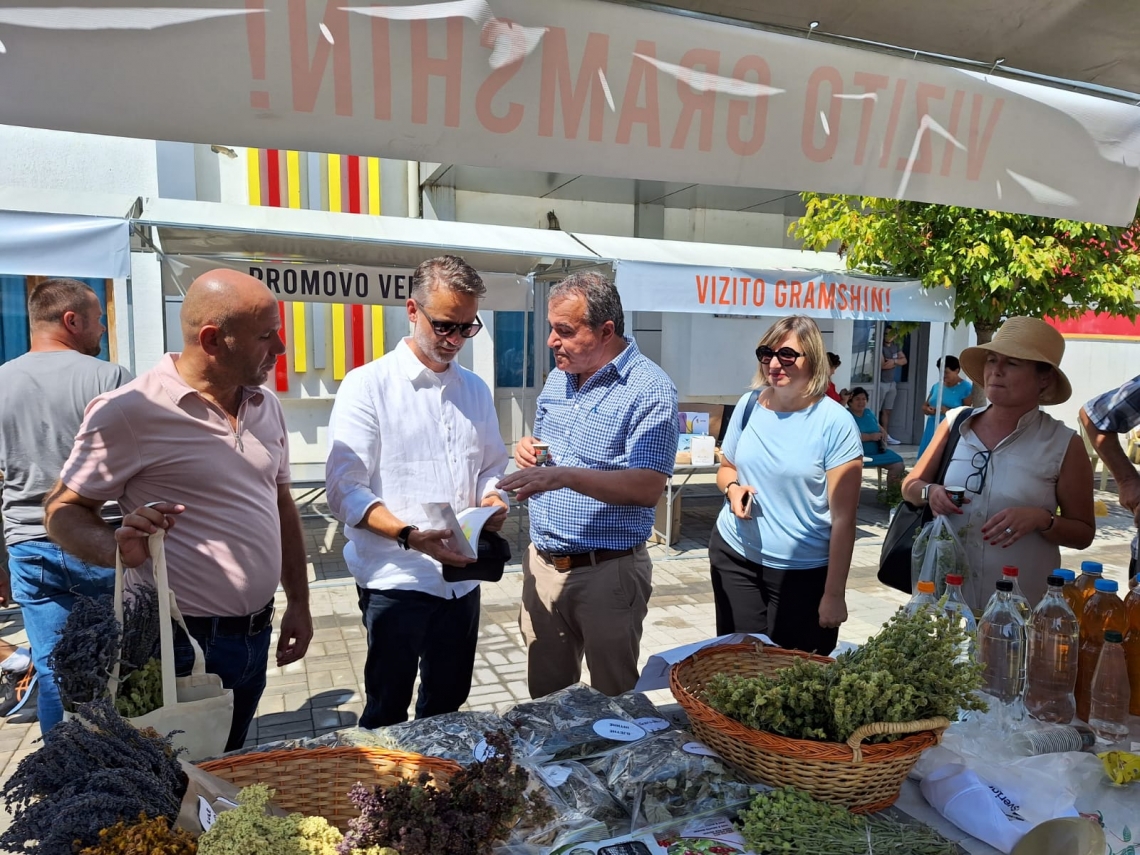 Gramsh municipality is one of the 8 municipalities that CNVP Albania is partnering with in the framework of its Sida funded LED project. Recently, Gramsh municipality organized a four-day event with the aim of promoting the area, its local products and values as well as its unique tourist attractions. Among local products promoted, are the Medicinal and Aromatic Plants which this municipality is very rich with and where 10 farmers supported by CNVP- LED project participated and displayed their products. These MAPs are both cultivated and grown in the wild and farmers are supported to sell to the local companies through contract farming.
High level Albanian officials such as the President of Albania Mr. Bajram Begaj, Gramshi mayor Mr.Besian Abazi, Elbasan Prefect Mrs. Majlinda Perriu and many other officials visited the fair. The Embassy of Sweden in Tirana was also invited in this event as an important supporter of Gramsh community through LED project which is being implemented by CNVP Albania. The project was highly appreciated for its contribution in supporting farmers to secure employment and better incomes from MAPs.
Gramshi is known as one of the most ecological areas in Albania containing a broad range and variety of cultivated and wild grown MAPs. LED project is also working to raise awareness of local communities for sustainable harvesting of wild MAPs and protection of biodiversity.