News
Event "Solar Fair" from September 15 to 17 in Skopje, North Macedonia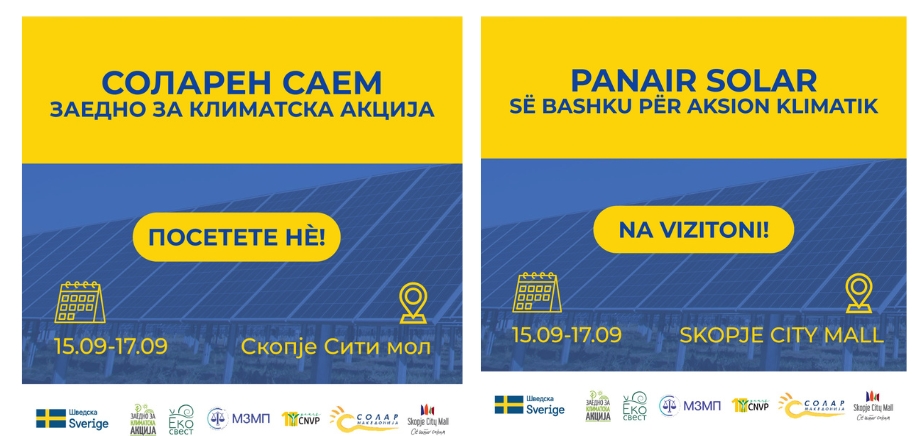 From September 15 to 17, a solar fair will be held in Skopje, North Macedonia, where in one place, visitors will have the opportunity to meet domestic producers, traders, investors, the Climate Coalition of civil society organizations, supporters of the use of renewable energy sources and experts from the solar sector in order to share their most effective solutions, experiences, strategies and innovative trends.
As part of the program of the Solar Fair, discussions will be organized to facilitate the use of renewable energy sources for households.
The purpose of this event is to raise awareness of the power that citizens have as consumers to influence the improvement and protection of the environment, saving electricity, but also money, with the aim of reducing the consequences of climate change.
The Solar fair is organized by Macedonian Solar association, Eko-Svest, MYLA, CNVP North Macedonia and Skopje City mall, financially supported by the Sweden Government.
The location where the solar fair will be held is Skopje City Mall.
We invite everyone interested to come and be part of the fair.