News
Info session for the PONT-funded project open call in Albania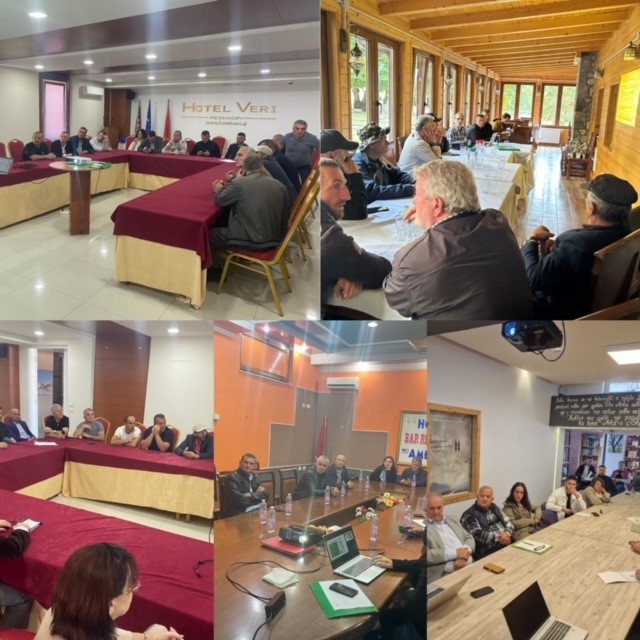 Info session for the PONT-funded project open call in Albania
From 13-24 October 2023, CNVP Albania organized four info sessions for the open call for proposals of PONT-funded project ''Sustainable use of natural resources for transboundary socio-economic development of protected areas in North Macedonia and Albania", in Diber, Kukes, Shkoder and Tropoja municipalities.
Timeline of info sessions:
• 13 October – at 10:30, Hotel Veri, Peshkopi
• 17 October – at 10:30, Bar Amerika, Kukës.
• 19 October – at 10:30, Qendra Arka, Shkodër
• 24 October -at 10:30, Bar Rilindja, Valbonë
During the meetings, detailed information on the criteria that individuals, local NGOs and business operating in the Albanian Alps national park and Korab Koritnik Natural part should fulfill, was provided.
Specific objectives, priority areas, eligible activities and all the clarification questions were discussed in details with about 70 interested stakeholders from the four municipalities
Nature conservation and supporting local communities to live in harmony with nature is the main aim of this project.
The call will be opened till 8 November 2023
Detailed information is available at: http://www.cnvp-eu.org/eng/new.php?mv=12&id=1532