News
Forestry study visit to Sweden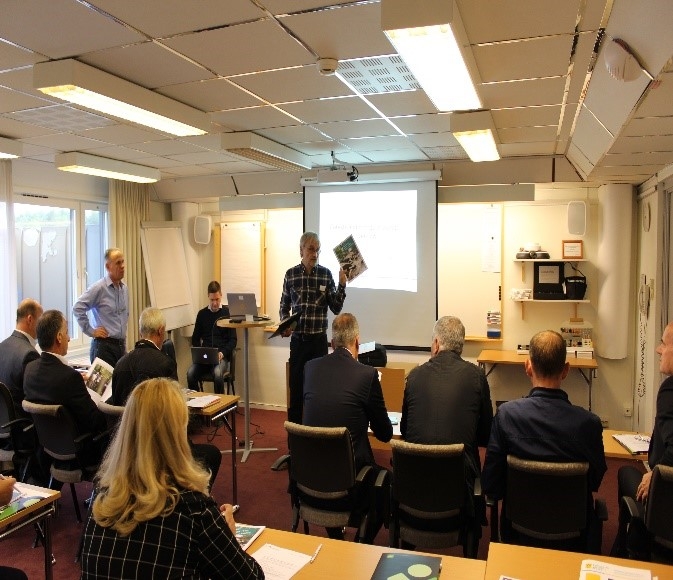 During 19-23 September 2017, CNVP Kosovo organized a study visit to Sweden. It was financed through the Sida-funded project Strengthening Sustainable Private and Decentralised Forestry. Participants included representatives from the Kosovo Forestry Agency, the Department of Forestry in the Ministry of Agriculture, Forestry and Rural Development, the Ministry of Economic Development's Department of Renewable Energy, the Municipality Association of Kosovo, and the National Association of Private Forestry Owners, as well as three staff from CNVP Kosovo.
The study visit was coordinated locally by the Swedish Forestry Agency. It helped the participants to learn more about forestry in Sweden, as well as interact with key Swedish actors who are responsible for:
Climate, bio-energy and forest management;
Power production based on renewable resources;
Independent assessment of wood volumes and wood quality;
Management of the Forest Owner Associations;
Forest management and rural development;
Nursery management; and
Fast growing species. Hosts included companies involved in wood harvesting/processing and district heat supply, as well as the Association of Private Forest Owners, family farmers, trial demonstration sites for fast growing species, and a state owned forest nursery.
Important discussions and presentations were held with private forest owners and the Swedish Forest Agency (SFA) covering policy questions and innovative approaches. Forests in Sweden are mostly in private ownership and managed by the owners, whereas forest use is controlled by the SFA. Swedish energy companies are high-tech, and focus on renewable energy and energy-efficiency, as well as meeting the needs of local communities and local industries in an environmentally friendly manner. Biomass is purchased on the basis of long term contracts.
The field visits allowed the participants to understand Swedish practice towards sustainable forest management and rural development. This will be relevant for Kosovo in developing its plans for sustainable forest management, the organization of local communities, and the replacement of fossil fuels with renewable energy sources.