News
Core Groups in Kosovo introduced to Joint Forest Management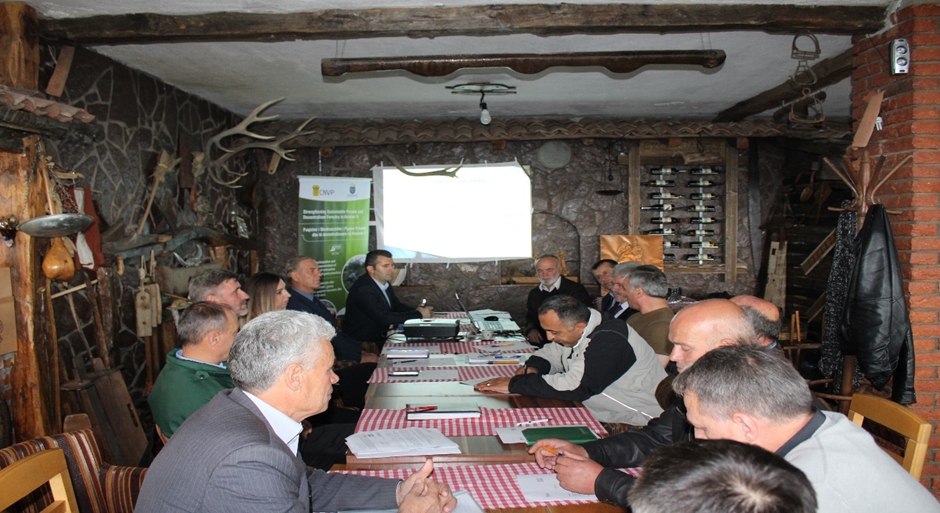 CNVP Kosovo is implementing a four year Sida-funded project, Strengthening Sustainable Private and Decentralized Forestry. This has involved supporting multi-stakeholder Core Groups in the forestry sector.
On 28 September 2017, CNVP Kosovo organized a training workshop and field visit for the Core Groups that outlined different models of Joint Forest Management (JFM) and related implementation experience in Novoberdo/Novo Brdo (cadastral zone of village Izvor).
Core Groups from three regions (Peja/Peć, Gjilan/Gnjilan and Mitrovica) participated in the training, along with important partner institutions – the Kosovo Forestry Agency and the Forestry Department from Ministry of Agriculture, Forestry and Rural Development, the municipalities of Novoberdo/Novo Brdo and Skenderaj/Srbica, the association of private forest owners, forestry experts, NGOs and JFM beneficiaries from rural communities in Novoberda/Novo Brdo.
Workshop participants made recommendations that will be taken in consideration when discussing with public institutions how to improve the legal framework for the rehabilitation, protection and sustainable management of Kosovo's forests.
Aided by CNVP Kosovo, the Core Groups play an important role in: monitoring the implementation of government's forest strategy; informing key stakeholders about developments in the forestry sector; and disseminating best practices/lessons learned.