News
Cross-border cooperation workshop Albania and Montenegro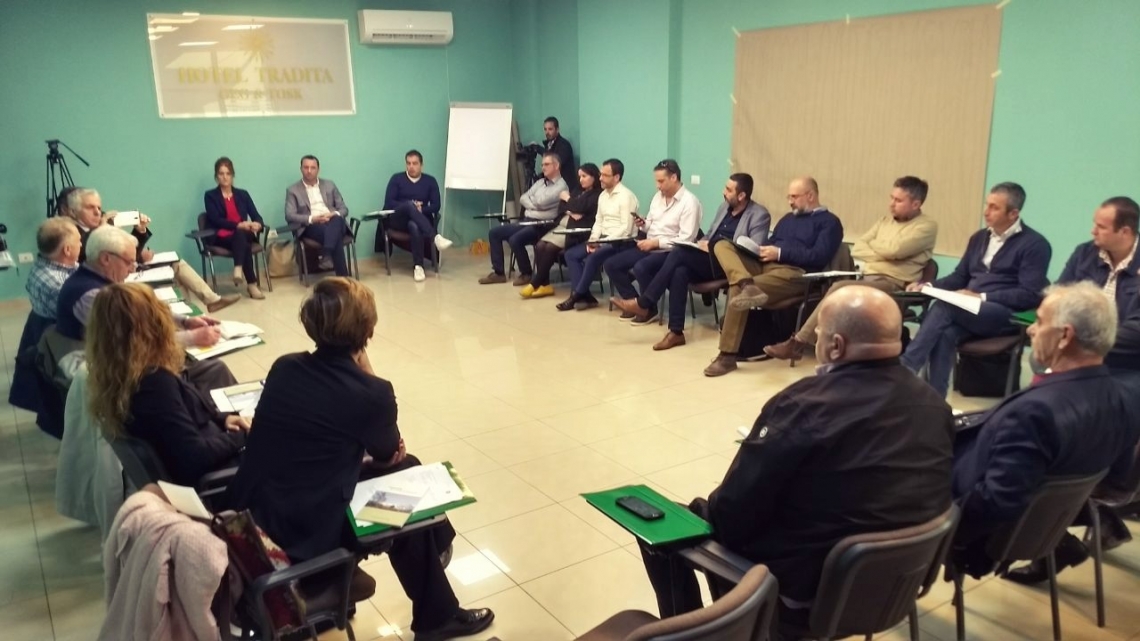 CNVP organized a cross-border workshop in Shkoder, Albania on 2 November 2017. In addition to CNVP, a further twenty two organizations, institutions and private entrepreneurs participated in the workshop, all of which are active in the cross-border region of Albania and Montenegro. Some participants in the workshop had experience of cross-border activities; some had tried, but had not been successful; and a few participants had no experience.
The workshop was the first in a series of events organized under the auspices of Forests for Local Economic Development (FLED), a Western Balkans Environment and Development Cooperation Project that is funded by the Embassy of Sweden in Tirana and implemented by CNVP Albania.
The workshop addressed challenges across the common border area with a view to supporting sustainable development in key sectors, all of which are FLED priorities - forestry, renewable energy and environmental protection, biodiversity and nature, tourism and cultural heritage, sustainable agriculture and coastal activities, agri-rural value chains and women's economic empowerment.
The workshop included:
presentations by participants of their backgrounds and interests for cooperation;
an examination of the possibilities for creating an informal alliance for increased cross-border cooperation;
discussions on the challenges that exist in cross-border cooperation and joint actions; and
the identification of opportunities for future development.
The workshop participants paid special attention to identifying: the problems and challenges that usually affect the progress of cross-border initiatives in the Albanian and Montenegro region; and how a new network could face these challenges with local and external support, in order to strengthen future cooperation.
Challenges to be overcome included: the need for improved information sharing; the lack of a strategic approach to cross-border regional cooperation; the need for institutional capacity development and strengthening of partnerships; existing territorial and administrative divisions; the differences in laws and regulations; the diversity and lack of jointly agreed priorities; and complications in fulfilling requirements for funding opportunities.
The outcomes of the workshop were: the identification of several cooperation opportunities and possible initiatives; the establishment of an informal cross-border network alliance; and the identification of a series of future cross-border meetings to strengthen regional cooperation, partnerships, networks and project activities.
The new network alliance will encourage information sharing, hold periodic meetings to address the different challenges identified, and invite other organisations to join and extend the network.
The event was recorded, and CNVP staff were interviewed, by National TV of Montenegro and Voice of America in Albania.