News
Gender Equality and Women's Empowerment - Celebrating UN DAY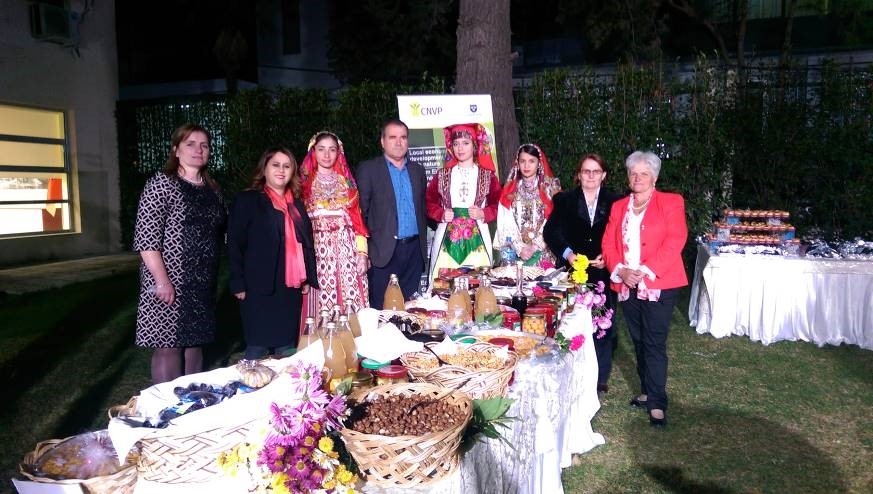 CNVP Albania participated in UN Day on 30 October 2017, in close cooperation with the Swedish Embassy and the Ministry for Europe and Foreign Affairs. This year's UN Day was dedicated to Sustainable Development Goal #5 – achieving gender equality, as well as empowering all women and girls.
Gender inequality persists worldwide, depriving women and girls of their basic rights and opportunities. Achieving gender equality and empowering women and girls requires more vigorous efforts, including legal frameworks, to counter deeply rooted gender-based discrimination that often results from patriarchal attitudes and related social norms. Many women in Albania silently make their contribution to building a society with equal opportunities free from violence against women and girls where women are empowered economically and have equal access to services, as well as where human rights are respected and the dignity of men and women are upheld.
On 30 October 2017, 6 inspiring Albanian women were celebrated at an event at the Ministry for Europe and Foreign Affairs to mark UN Day at which participants tasted products made by women's producer groups that CNVP is supporting in the framework of its Sida-funded project - Forests for Local Economic Development project (FLED).
Empowerment concerns the process of change that gives individuals greater freedom of choice and action. Women's economic empowerment, particularly in rural areas, is contingent upon: resource availability, and whether women have the skills to use them; overcoming obstacles to entering, and staying in, the labour market; access to economic opportunities; and control over economic benefits that can be used to achieve positive change. In reality, women face obstacles throughout the process of transforming resources into strategic choices.
Effective policies (and their implementation) are required to promote gender equality, and increase women's participation in economic activities. CNVP is committed to gender equality. It addresses women's economic empowerment in all its activities, addressing these aspects in cooperation with all local and international stakeholders.