News
Fourth Chestnut Day in Junik (Kosovo)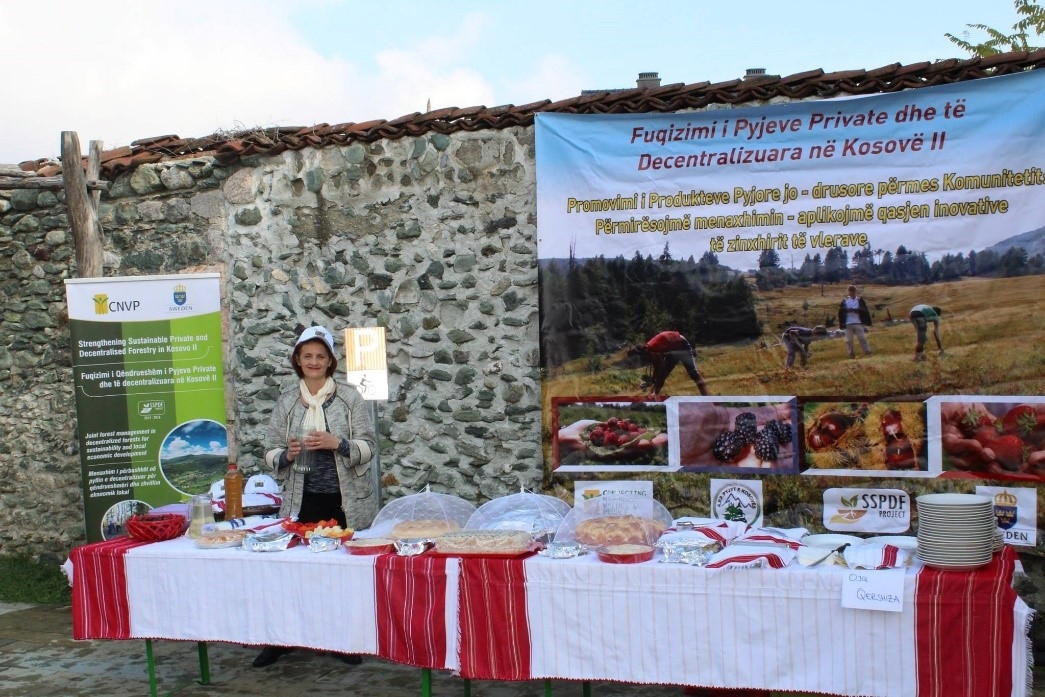 CNVP Kosovo supported Junik's fourth "Chestnut Day" on 10 November 2017, a traditional event in the municipality that is useful for raising awareness about the value of using chestnuts and other non-wood forest products to generate additional incomes for local communities.
The event was attended by representatives of the Ministry of Agriculture, Forestry and Rural Development, the regional Kosovo Forest Agency, the Kosovo Forestry Institute, the National Association of Private Forest Owners and local municipalities, as well as producer groups and other organisations. Participants enjoyed chestnuts and other forest fruits, as well as music, traditional dances and roasted chestnuts. Hand-made products on display also included honey, nuts, brandy from forest fruits, medical plants and handcrafts.
Junik's chestnut producer group is part of the local Association of Private Forest Owners. It was created to help those involved in chestnuts to improve their management practices for cultivation, collection, storage, packaging and marketing. This will help producers to establish more contacts for domestic/external markets, participate in local/international fairs, and obtain information on how to improve the development of non-timber forest products, including forest fruits.
The event was supported by the SIDA-funded project, Strengthening Sustainable Private and Decentralized Forestry. Implemented by CNVP Kosovo, the project involves strengthening sustainable forest management, developing wood bio-mass for renewable energy, and supporting the development of rural businesses and supply chains that will improve rural incomes through improved cooperation amongst local and regional stakeholders.