News
World Soil Day 2017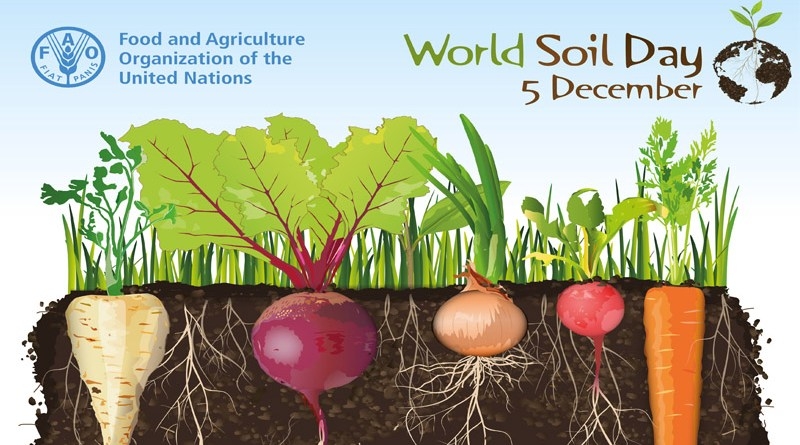 A global day to celebrate the importance of soil was recommended by the International Union of Soil Sciences in 2002. Under the leadership of the Kingdom of Thailand, and within the framework of the Global Soil Partnership, FAO supported the formal establishment of World Soil Day (WSD) as a global awareness raising platform. The FAO Conference unanimously endorsed WSD in June 2013, and, later that year, the UN General Assembly designated 5 December as WSD, (which coincides with the official birthday of H.M. King Bhumibol Adulyadej, the King of Thailand, who officially sanctioned the event).
Caring for the Planet starts from the Ground is this year's theme for WSD. It stresses the importance of soil quality for food security, healthy eco-systems and human well-being, as well as focuses attention on the importance of advocating for the sustainable management of soil resources and improved soil fertility.
CNVP is a leading international civil society organization that is active in all six Balkan countries. It uses evidence-based analysis to improve the sustainable livelihoods of rural communities affected by the ongoing process of environmental and climate change, as well as improve sustainable natural resource management, including that of soils.
CNVP's key areas of interest cover: sustainable forest management; climate change, environment, bio-diversity and balanced natural resource management; agri-rural development, including the development of agriculture, forestry and wood energy value chains; renewable energy and waste management; community mobilization, including improved governance; disaster risk reduction (related to soil erosion and excess flooding); and related European accession and policy issues.
CNVP wishes to identify organisations in the Balkans, the European Neighbourhood Space, the Caucasus and Turkey with which it can cooperate to build a greener economic environment, including the improved management of soil resources.