News
Tourist Information Centre Diber Municipality, Albania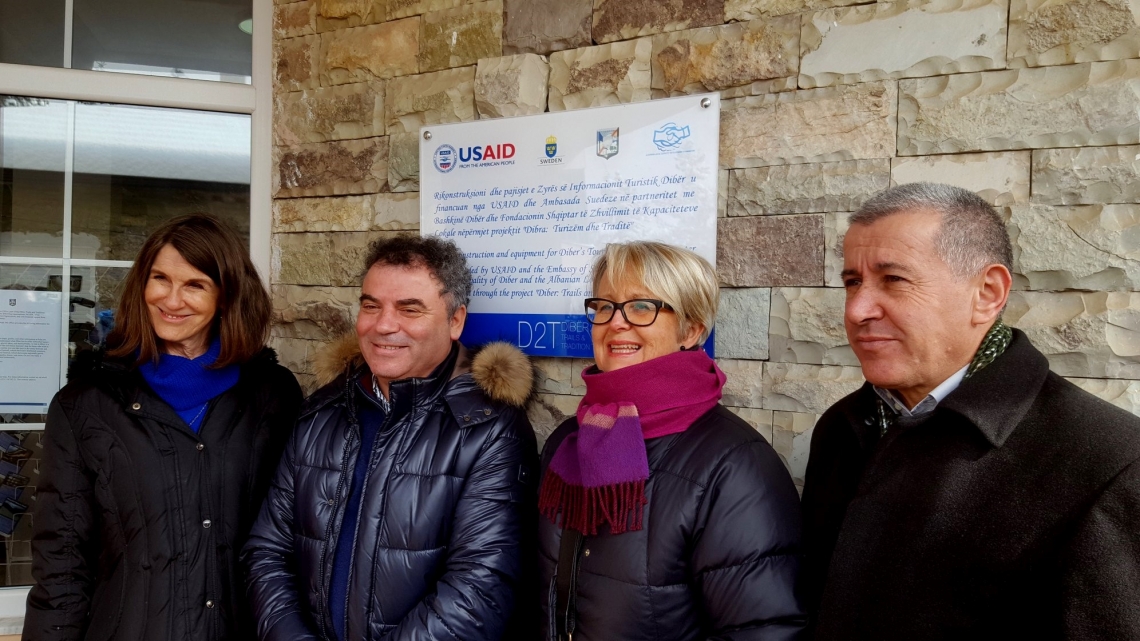 Diber is one of the poorest municipalities in the norther east of Albania, and tourism is seen as an engine of economic development with which to open up the region's under-developed landscape, mountains and nature.
USAID and Sweden are funding a three-year project - Diber Trails & Tradition (D2T) - to promote sustainable and integrated tourism in the region. This innovative and eco-friendly project is being implemented in Diber Municipality through the programme Tourism as a Leading Edge. The project is being implemented by the Albanian Local Community Development Fund and CNVP Albania, in cooperation with the municipality.
The official opening of the project's tourist information centre in Peshkopi was held during 26-27 February 2018, attended by representatives of the Swedish Embassy, USAID, the municipality and the Prefecture of Diber County. The village of Rrabdisht was also visited, and its women had the opportunity to discuss with the visitors the challenges of tourism development, including the need for capacity building and awareness raising about the benefits of tourism development.
CNVP's main project responsibility is building the capacity of rural communities, based on using: coaching, training and hands-on technical assistance; multi-stakeholder and participatory processes; networking/lobbying; and women's economic empowerment.