News
Rural development and women's economic empowerment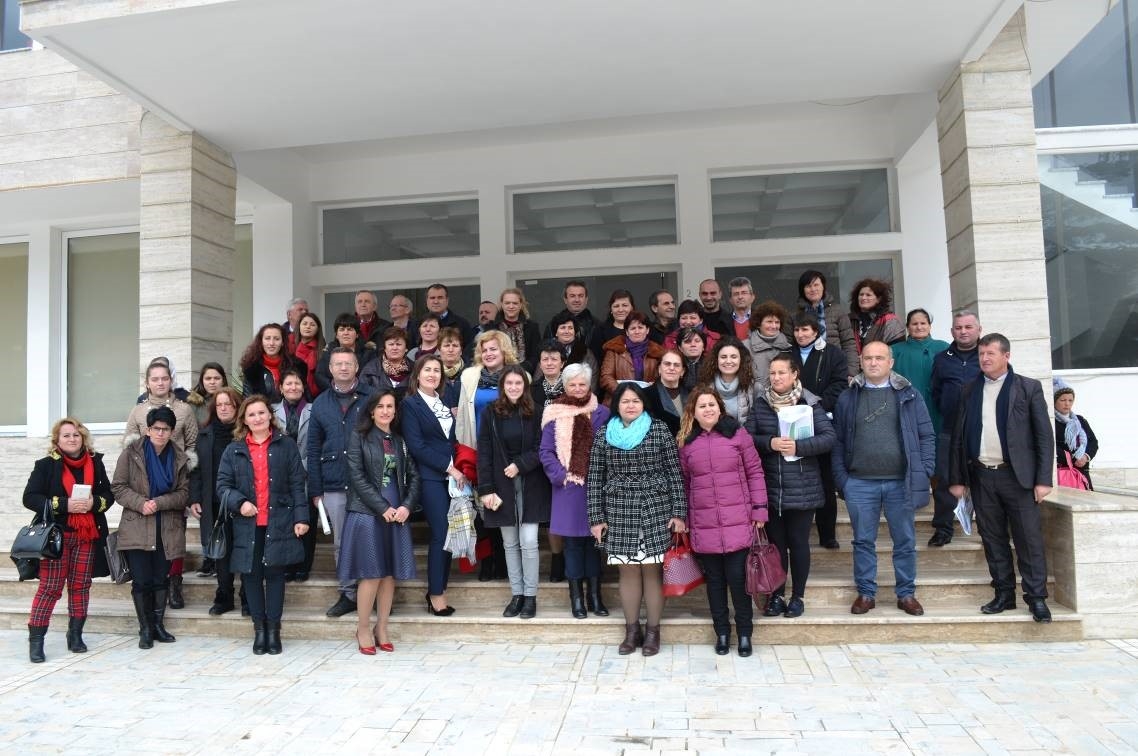 On 1 and 2 March 2018, CNVP Albania organised a national event in Berat city in the framework of Women's International Day (WID) with women from producer groups and Albania's Forest and Pasture Users' Association. Women from the Forest Regional Federations from Kukes, Diber, Shkoder, Lezha, Korca, Gjirokaster, Berat, Tirana and Elbasan also attended. The event was organised under Forests for Local Economic Development (FLED), a Sida-funded project that is being implemented by CNVP Albania.
The theme for WID 2018 (which is celebrated annually on 8 March) is time is now: rural and urban activists transforming women's lives. This draws attention to the rights and activism of women who are often left behind in development, particularly in rural areas. It links with FLED Outcome 3: Forest and NTFP value chains (further) developed and strengthened. This aims at having: producer groups that are organized and strengthened in structure, functioning and marketing capacities; enhanced relations and networks among key actors in non-timber forest product value chains; and information awareness on the marketing of forest products according to EU standards.
On 1 March, about 60 participants met informally to network and share lessons learned during FLED implementation in their respective regions.
A national conference was held on 2 March 2018 that was addressed by representatives from the Swedish Embassy (which is keen on addressing gender issues and women's economic empowerment). The Mayor of Berat highlighted the fact that women make a large contribution to rural development. During the conference, success stories were presented by rural women and other stakeholders emphasising the benefits and success that had been achieved to date under the FLED project, as well as making recommendations. A main proposal was that producer groups, most of which are informal and still in their infancy, need further support to: be formalised; build their technical capacities so that they meet EU standards and criteria; and have collection centre facilities, including equipment for post-harvest care, processing, packaging and marketing, in order to secure more incomes for their families. Attention was given to available grants and soft loans for women and small farms as part of government's subsidy schemes for rural areas. The conference participants visited Roshnik where CNVP has supported its communities on rural tourism and product promotion as a way of addressing strengthening women's economic empowerment.