News
Promoting rural women to mark International Women's Day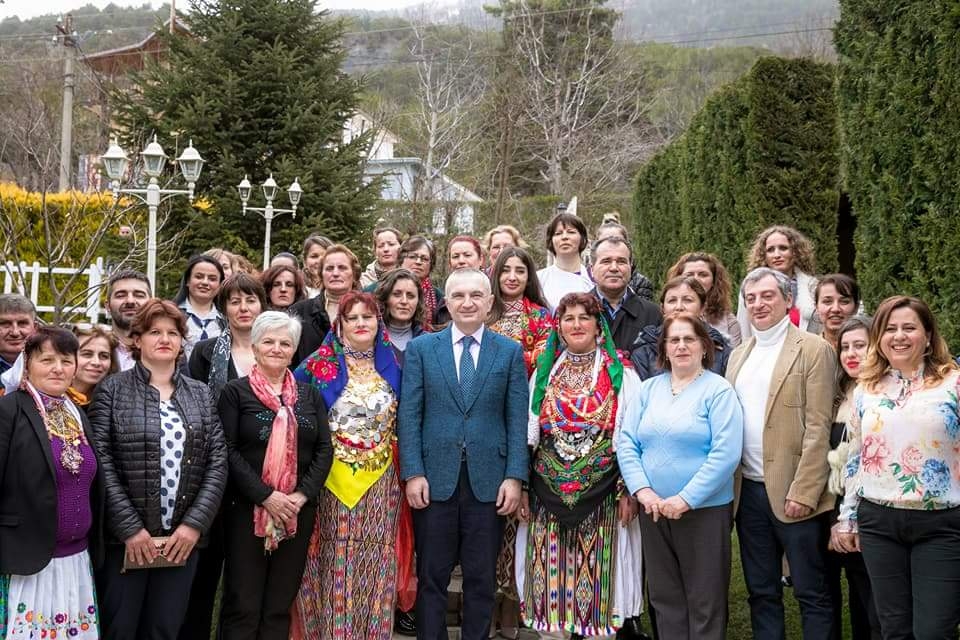 On 5 March 2018, CNVP Albania and UN Women Albania organized a joint event in Gjinar, Elbasan municipality, to mark 8 March - Women's International Day. The 2018 theme is time is now: rural and urban activists transforming women's lives. The recent global movement for women's rights, equality and justice provides an opportunity to: turn this momentum into action; empower women in all rural and urban settings; and celebrate the activists who are working to claim women's rights and help them to realize their full potential. Achieving gender equality and empowering women and girls requires more effort, including a better legal framework, in order to counter deeply rooted gender-biased data and information related to today's social norms.
Rural women in Gjinar highlighted the fact that many women in Albania silently make their contribution to build a society with equal opportunities, but lack economic empowerment and equal access to services. Women outlined their involvement in rural activities, and addressed the need for further government support. Gjinar is one of the 100 pilot villages selected recently by the Albanian Government.
The President of Albania congratulated the rural women and recognised their hard work, addressing the fact that they need more financial and fiscal support through grant schemes, subsidies and soft loans for the development of their businesses and the promotion of agricultural products.
Women's economic empowerment, particularly in rural areas, is contingent upon: resource availability, and whether women have the skills to use them; overcoming obstacles to entering, and staying in, the labour market; access to economic opportunities; and control over economic benefits that can be used to achieve positive change. Effective policies (and their implementation) are required to promote gender equality, and increase women's participation in economic activities.
During the event, participants tasted products made by women's producer groups supported by CNVP Albania under the framework of the Sida-funded project Forests for Local Economic Development (FLED).
CNVP is committed to gender equality. It addresses women's economic empowerment in all its activities in cooperation with local and international partners and stakeholders.