News
Introductory meetings for EU project involving rural civil society organizations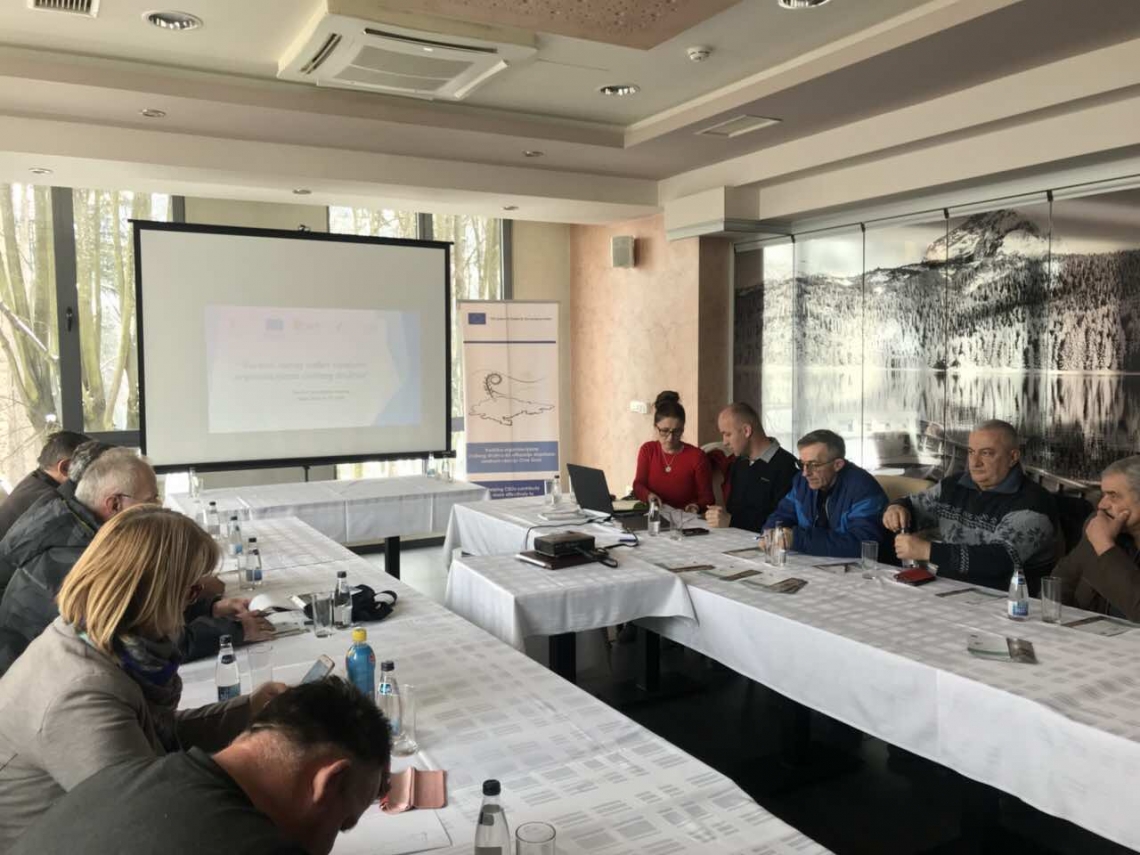 Introductory meetings within the framework of the EU-funded project rural development guided by rural civil society organizations were held on 1 March and 6 March 2018 in Bijelo Polje and Bar, respectively. Their purpose was to present the project and outline implementation of its activities, as well as discuss the most frequent problems faced that act as a brake on rural development.
During the meeting in the Northern region (Bijelo Polje), the main problem identified were: the lack of knowledge regarding documents that define rural development, which limits the possibility for change in rural areas; civil society organizations (CSOs) engaged in rural development have poor capacity when writing and implementing EU projects; and the unsustainable use of natural resources has a negative effect on the development of rural areas.
In the Southern meeting (Bar), problems identified included: unresolved property issues which hold land in the so-called "blockade", and do not allow it to be valued; the fact that the civil sector is rather inactive requiring improved coordination of CSOs; and the need to plan all activities outside the May-September period, since almost all individuals are involved in seasonal tourism.
The EU-funded project is being implemented by CNVP Montenegro, as well as the Regional Development Agency Bjelasica, Komovi and Prokletije, the Association of Livestock Producers, and the Network for Rural Development.