News
Joint Forest Management in Peja Municipality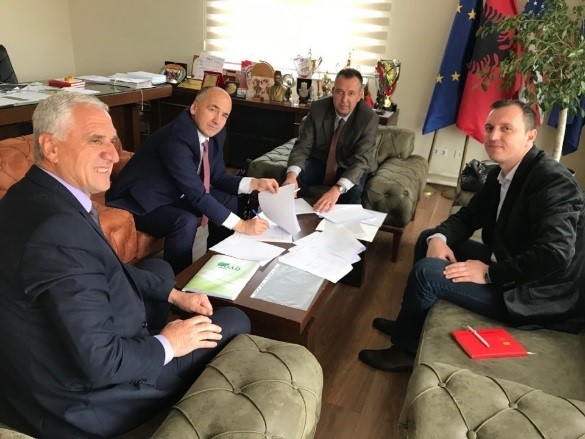 Peja Municipality, the Kosovo Forest Agency and CNVP signed a Memorandum of Understanding for Joint Forest Management (JFM) on 18 April 2018.
JFM is a bottom-up approach that involves public institutions at central and local levels, as well as local communities, in developing sustainable forest management based on the priorities set out in Kosovo's strategy for the forestry sector.
The JFM process contributes to a decrease in the level of illegal logging and the rehabilitation of degraded forests. It also increases forest productivity, and provides for the annual firewood needs of selected villages.
The process involves selecting cadastral zones, informing the villagers, and selecting a forest commission with the participation of all interested families at village level. It involves preparing a contract that specifies the distribution of authority, responsibilities and benefits between village families needing wood material. This process will be assisted by the Forest Owners' Association, the forest commission and the families which benefit from JFM.
The activity was supported through the Sida-funded project Strengthening Sustainable Private and Decentralised Forests that is being implemented by CNVP Kosovo.