News
CNVP opens a branch office in Bosnia-Herzegovina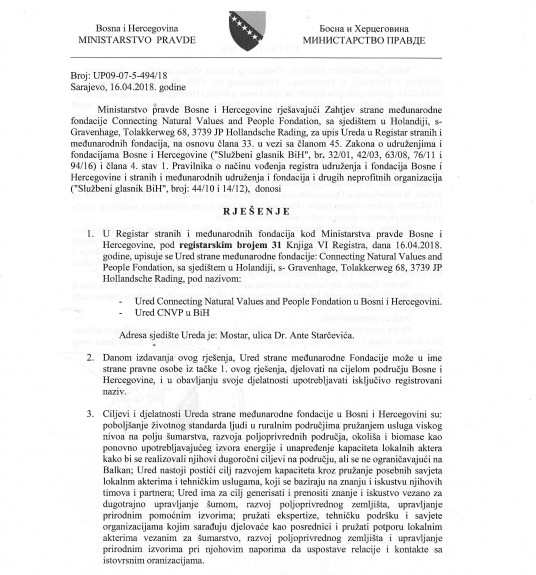 CNVP is a Dutch registered CSO that is currently active in all six countries of the Balkan region with decentralised staff in offices in Tirana, Korça, Kukes, Peshkopi, Shkoder, Prishtina, Peja, Skopje, Podgorica, Niksic, Belgrade and Mostar.
CNVP's mission is to use evidence-based analysis to improve the sustainable livelihoods of rural communities affected by the ongoing process of environmental and climate change.
CNVP focuses on agri-rural, forestry and renewable energy activities that will reduce environmental risks and ecological scarcities, as well as achieve sustainable development without degrading the environment. CNVP also addresses issues of unsafe water provision, sanitation and drainage, inadequate solid and hazardous waste management, and air pollution. Other activities cover women's economic empowerment, support for rural youth, climate change and eco-journalism.
CNVP was registered as a branch office in Bosnia-Herzegovina on 16 April 2018. As CNVP is an experienced and reliable partner for successful project implementation, its registration will make the organisation more visible in the country, allowing links to be built with local NGOs and public/private institutions with which to develop project possibilities in-country, as well as on a cross-border and regional basis.