News
CNVP supports Diber Core Group of Forestry Experts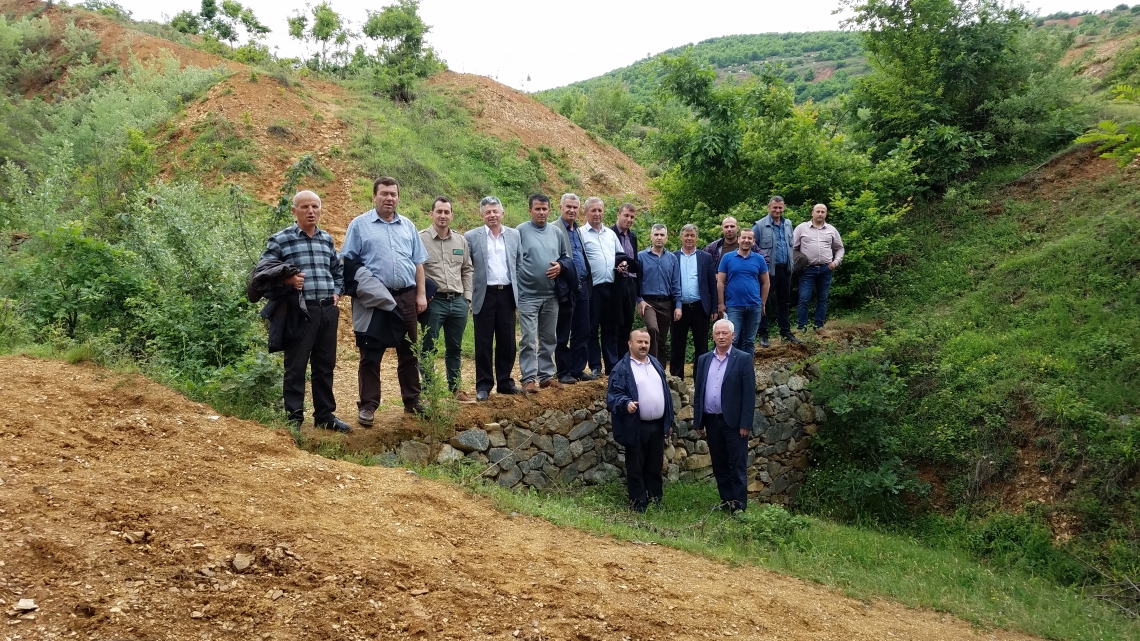 CNVP Albanian's Diber office supported a discussion at field level among forestry specialists concerning two models of forest and forest land management established in the region. Participants were provided with detailed information about what was done and how, as well as the purpose and results achieved. Specialists in the four municipalities of Diber District had the opportunity to examine the two models, and exchanged opinions and suggestions.
The first model for wood biomass provides fire wood annually by clear cutting one generation (belt) of around 1,000 m2, and returning later once there has been full regeneration. The model was established in 2017 by CNVP advisors and 2 Core Group members in close collaboration with Bulqiza Municipality and Diber Forestry Inspectorate.
The second model (not supported by CNVP) is land protection from soil erosion using various interventions e.g. stone walls, planting seedlings and grass, as well as sowing poplar and willow varieties.
The event was supported through Forest for Local Economic Development, a project financed by the Swedish Embassy that is being implemented by CNVP Albania.