News
Developing a Family Forest Model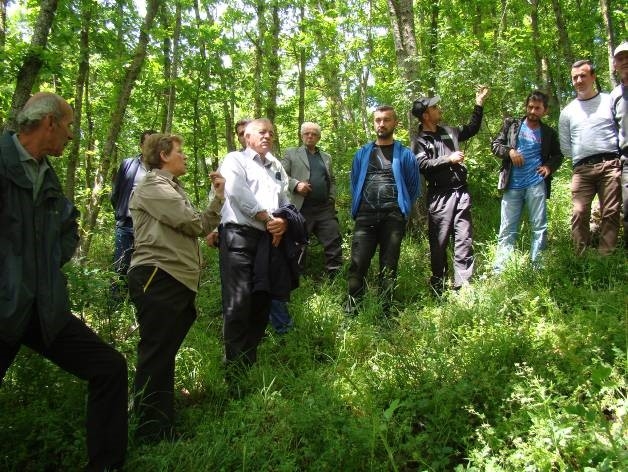 CNVP Albania has been supporting forest users/owners to develop and improve family forest management practices. On 11 May 2018, CNVP invited village mayors of targeted Administrative Units to visit a family forest in Peshkëpi village, Pogradec Muncipality. Dhimiter Doni, the owner of 4.5 ha of forest, outlined his interventions that have been supported by CNVP to improve, develop and replicate appropriate forest management practices. The model, which is used as a demonstration site, feeds into capacity building activities such as training, module development, sharing and learning. Other families inside/outside the village have followed this farmer's family forest model.
The owner's formerly degraded forest has now been developed so that it supplies firewood and other non-timber products. He is aware of forest regeneration, production, water management and landscape issues, and his oak forest has been diversified, adding several different species of hardwood. Wild boar, which had disappeared, have now returned. To achieve his primary objective of firewood management, the farmer has removed decayed and dead trees, and applies timely thinning.
Participants shared their ideas and experiences, and discussed opportunities for replicating the model in their villages. The activity was funded through the Forests for Local Economic Development project that is funded by the Embassy of Sweden in Tirana and implemented by CNVP.