News
Walnut cultivation in Novo Berde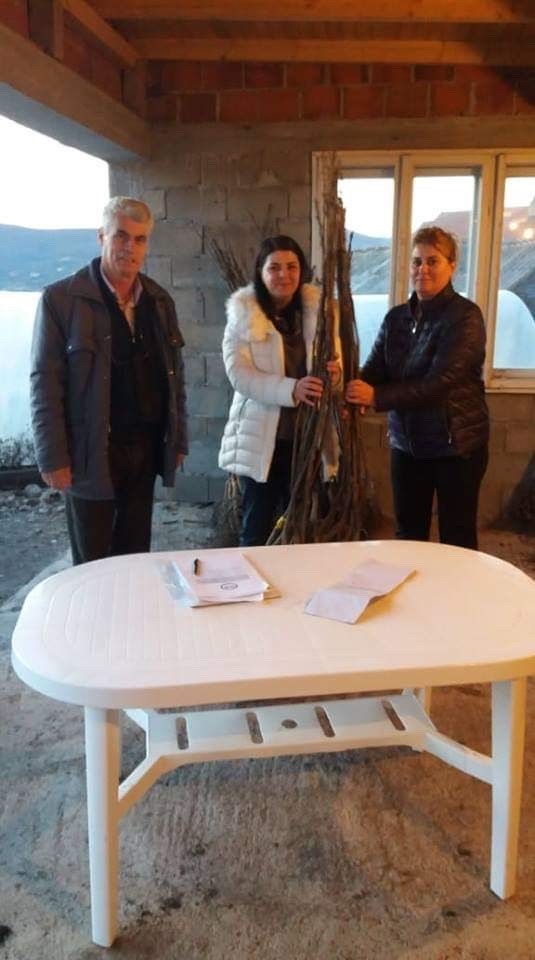 CNVP Kosovo is supporting Women's Producer Groups linked to Local Private Forest Owners' Associations (APFOs). One example concerns the small-scale production of walnuts by members of APFO Parku in Novo Berde, and the development of a linked value chain.
An agreement was made between Parku and Fidanex in Suhareke to provide 600 walnut seedlings to be shared between 10 families from the Albanian and Serbian communities and planted on 2 ha. The beneficiaries of the seedlings are mainly women.
Representatives of Parku organized training for its members, and shared information on planting and cultivation. Parku will continue to maintain regular communication with the producer group, the seedling supply company and CNVP Kosovo to monitor cultivation of the trees, as well as provide advice and support on networking and market development.
This activity was supported by the Sida-funded project being implemented by CNVP Kosovo - Strengthening Sustainable Private and Decentralized Forestry.