News
Capacity Building Workshop on Forest Management and Water Regulation in Drin Basin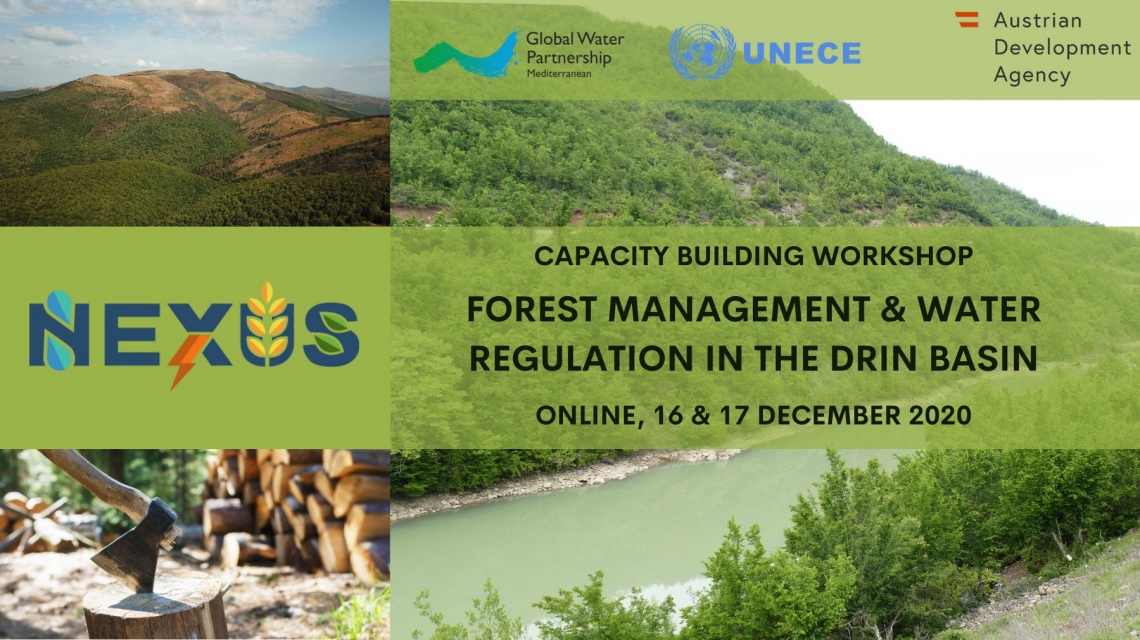 In the framework of the project "Promoting the Sustainable Management of Natural Resources in Southeastern Europe, through the use of the Nexus approach" financed by the Austrian Development Agency (ADA) implemented by the Global Water Partnership-Mediterranean (GWP-Med) in partnership with the United Nations Economic Commission for Europe (UNECE), a Capacity Building Workshop on Forest Management and water regulation in the Drin Basin was organized and held on 16th and 17th December 2020. The workshop was organized and facilitated by CNVP.
The workshop was attended by representatives of institutions related to forests and water from the countries of the Drin river basin, respectively Albania, N. Macedonia, Montenegro, and Kosovo. There were also representatives of academia and NGO sector from the respective countries.
Presentations delivered at the workshop were on topics related to forest hydrology and the factors influencing the management of water in forest ecosystems; Forest management practices concerning soil and water protection; The EU Acquis (Directives/Regulations) related to forests/water/soil; climate change and forests; as well as an interactive session on Innovative GIS practices and tools for regulating water balance in forests.
Participants had the opportunity to learn theoretical and practical aspects of how forest planning is influencing water availability and quality.
There were practical demonstrations on how to make decisions regarding forest management activities, taking into consideration water quality and soil protection. GIS tools for the assessment of forest loss and sedimentation flow were also presented in the interactive session.
On the workshop also international experts from gave their experiences on relations between forests and water management, protection of water resources, and proper synergies between sectors.
Valuable information was shared, discussing, and exchanging experiences on the related topics from developed countries.
For more info related to the workshop, please visit the following website: https://www.gwp.org/en/GWP-Mediterranean/WE-ACT/Programmes-per-theme/Water-Food-Energy-Nexus/seenexus/Forest-Management-water-regulation-Drin-Basin/