News
The "Solar energy Fair" event was held in Skopje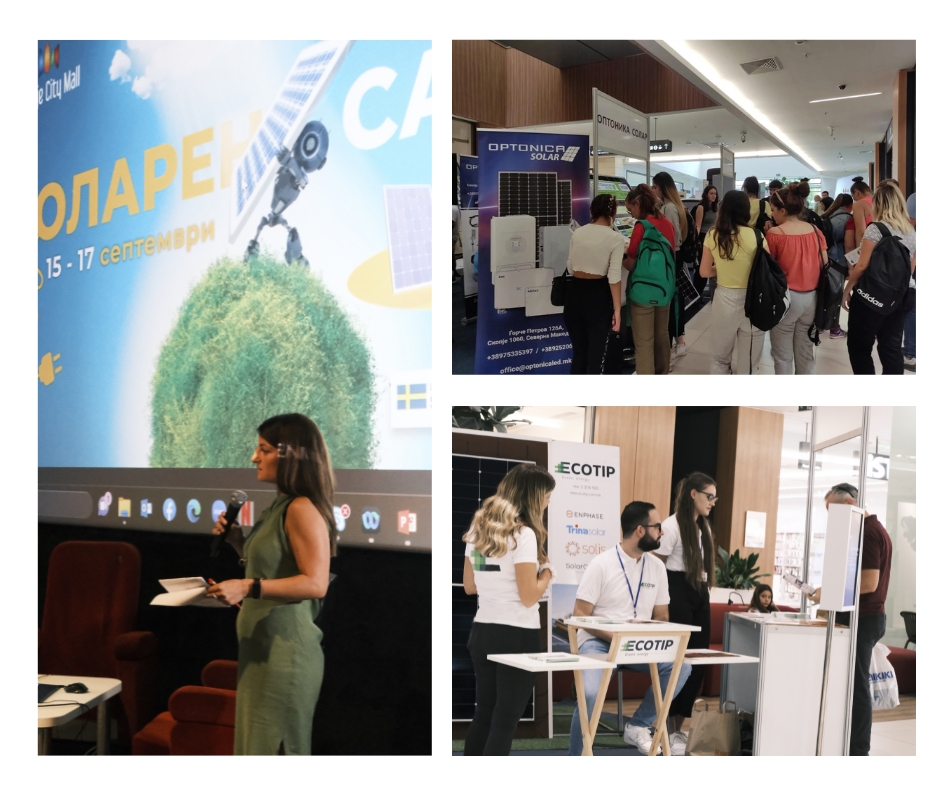 From 15th- 17th September in the Skopje City mall, was held ,, Solar energy Fair", with more than 20 exhibitors from North Macedonia and Western Balkan. The visitors had the opportunity to get familiarised with the latest technologies from the solar energy sector and equipment that they can buy and install in their homes or companies, at the same time they had opportunities to receive valuable recommendations and learn of possible financing opportunities by the banks and donors.
The visitors were, also able to participate in panel discussions and presentations on using renewable energy sources for households and recommendations from civil society organizations. At the fair CSOs working in the related field were also presented through the National Climate Coalition of CSOs.
The climate fair was organised by the Solar Macedonia, Skopje City mall and the project ,, COSs action for climate" implemented by Eko-svest, Македонско здружение на млади правници/Macedonian Young Lawyers Association и CNVP Foundation and financially supported by the government of Sweden.