News
CNVP Continues Education Activities in National Parks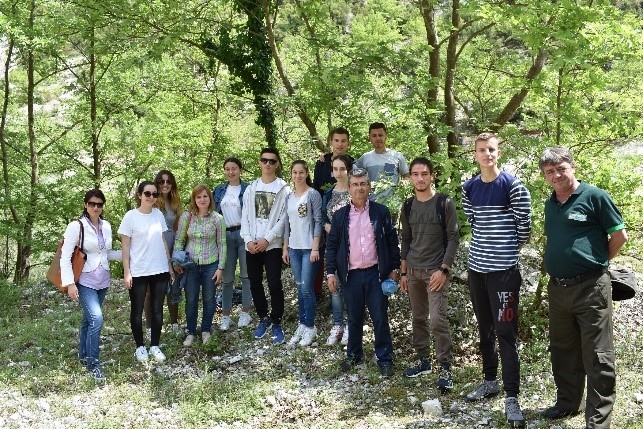 Following CNVP Albania's agreement with the Regional Directorate of Education to collaborate on education activities in targeted schools, CNVP continues to develop education activities on forestry and biodiversity with high schools in Gjirokastra region.
On 10 May 2018, CNVP organized with teachers and students of the High School in Dervican village, Dropull Municipality a half day activity in Bredhi Sotires National Park.
The activity introduced students to forest values, ecosystems, biodiversity and management of national parks. The activity combined a field trip with exercises to test student knowledge on forests and the natural environment, particularly concerning the threats faced by forests and their inhabitants. Discussion covered positive conservation messages.
The activity was funded through the Forests for Local Economic Development project that is supported by the Embassy of Sweden in Tirana. CNVP will continue to collaborate with schools and teachers to organize such activities for students.