Current
Local Economic Development (LED)project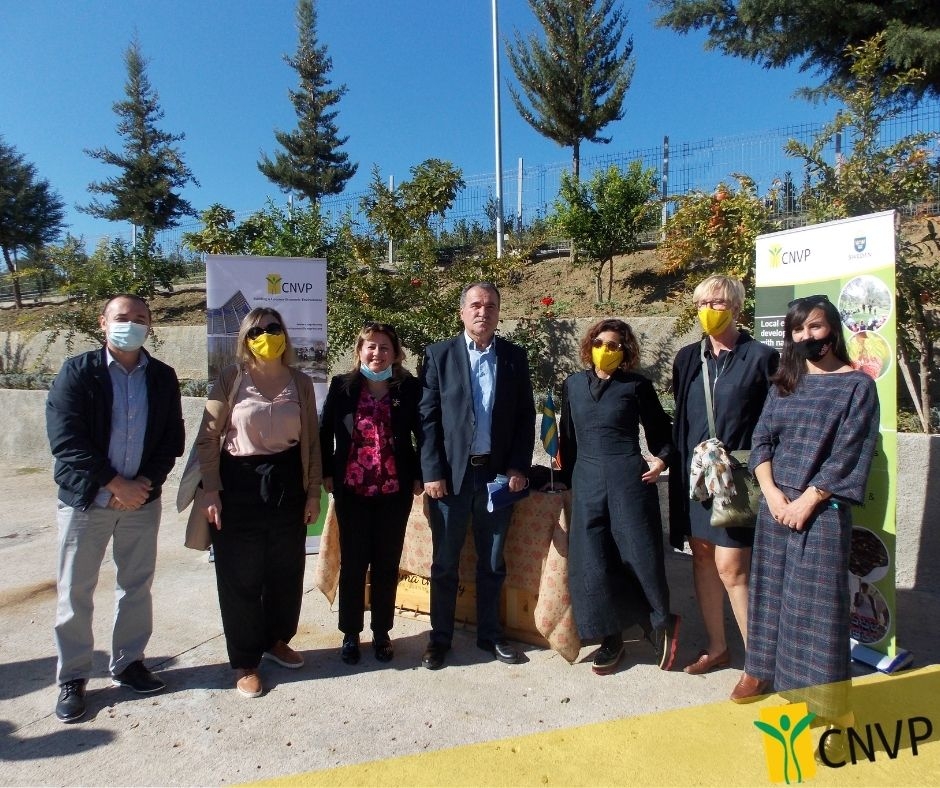 On 6th November 2020, CNVP Albania signed an agreement with the Embassy of Sweden in Tirana to implement the Local Economic Development (LED) project based on lessons learned from earlier implementation of a one-year pilot phase funded by SIDA. The agreement was signed by the Ambassador of Sweden in Tirana Mrs. Elsa Hastad and CNVP Albania Director Janaq Male, during a field visit in the lavender fields and premises of MEIA company- one of the LED project partners in Tirana, in the presence of Embassy staff, MEIA Company and CNVP Albania.
Sweden has made an immense contribution to Albania by promoting and supporting Local Economic Development, social empowerment, and equality for the local people in disadvantaged areas.
The LED project will be implemented by CNVP Albania with the financial support of the Swedish International Development Cooperation Agency (Sida) in 6 regions in Albania, Tirana, Elbasan, Korca, Shkoder, Diber, and Berat from October 2020 to March 2023.
The goal of the LED project is to increase the incomes of households in rural Albania by promoting improvements in the efficiency and inclusiveness of the MAPs (and other NTFPs) market system.
The project builds on the inception phase achievements by further upscaling interventions as well as launching new ones based on the MAPs Market System Analyses conducted in 2019. These interventions will be implemented to result in long-term tangible benefits, particularly income increases, for poor and disadvantaged households and groups involved, especially women, in the production of MAPs respecting the environment and climate change. The project will use the Market System Development (MSD) Approach working through MAPs private enterprises in order to bring changes in the functioning of the market system by focusing on the introduction of 10 Value Chains of Medicinal and Aromatic Plants (MAPs) and other NTFPs.
Introduction of new productivity-enhancing plant varieties, improved storage, and mechanization technologies increased MAPs organic cultivation, improved mutual benefits of MAP companies and producers through Contract Farming, consolidation of business-driven extension services, are among crucial planned interventions expected to unlock the sectors potential in favor of poor and disadvantaged groups involved in the production of MAPs.