Past
Pilot certification in Macedonia based on PEFC standards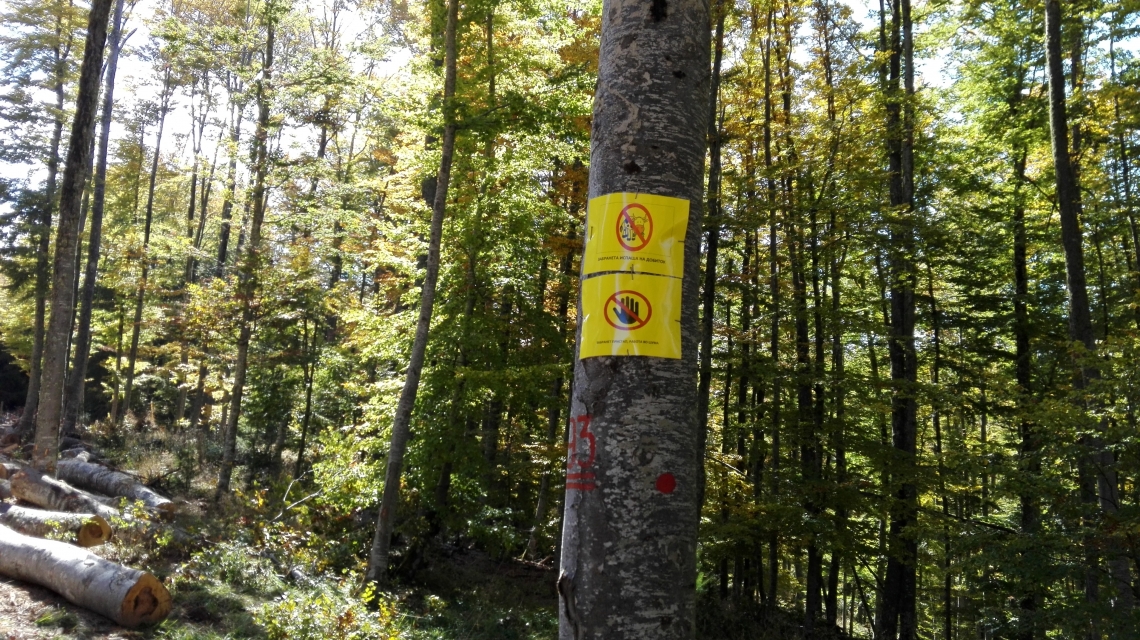 CNVP Macedonia is implementing a project in partnership with the Public Enterprise Macedonian Forest (PEMF), supported by the Nature Conservation Programme (NCP) in Macedonia.
The project will pilot test and certify a forest area in one management unit of a branch office of PEMF, Ravna Reka - Pehchevo. Certification will be conducted according to the national standard for sustainable forest management (SFM) adopted according to the international standard used by the Programme for the Endorsement of Forest Certification (PEFC).
The project will address the following activities:
revise and adopt a forest management plan;
prepare internal management protocols in a certified forest area;
supply materials/services for on-site activities in accordance with the national standard for SFM;
train professional staff/operators in how to apply sustainable forest practices; and
certify the forest management unit according to the requirements of the national standard for SFM that has been adopted in accordance with the international standard of PEFC.
The project is the first certification in Macedonia, and implementation is from 8 March to 31 December 2018.
CNVP is a lead organization in the Balkans that promotes forest certification and SFM.